Mike Tyson Feels Evander Holyfield Lost "Money" and "Dignity" by Not Fighting Him for the Third Time
Published 10/01/2021, 10:58 AM EDT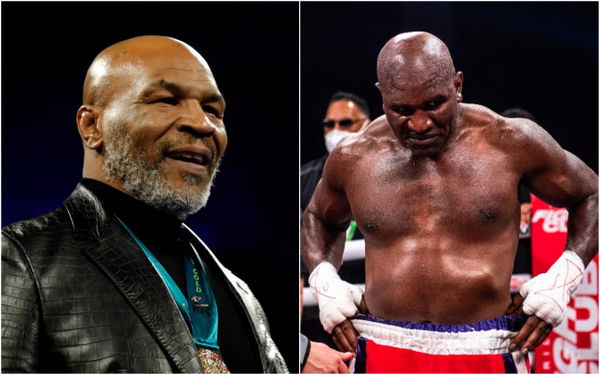 ---
---
On the Hotboxin' podcast, 'Iron' Mike Tyson reacted to his old rival, Evander Holyfield, losing to Vitor Belfort on September 11. He seemed frustrated by the fact that Holyfield decided to face his worst defeat against a fighter nearly half his age over choosing to fight him in the ring for the third time.
ADVERTISEMENT
Article continues below this ad
On September 11, Evander Holyfield made his walk back into the ring after nearly a decade of inactivity. While still in great shape, his fighting skills were nowhere near what he had to offer during his 'prime' phase.
ADVERTISEMENT
Article continues below this ad
With roughly 10 seconds left in the first round, Vitor Belfort had already caused great damage to the 58-year-old. The referee called off the contest right away. Boxing purists and the old school fans looked on in utter shock and displeasure.
Mike Tyson recently voiced his thoughts on Evander Holyfield evading a trilogy fight with him and instead choosing to fight Belfort over him.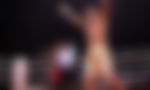 "I was trying to get Holyfield to do this stuff but he wouldn't listen to me.
"He could've had some money, some dignity.
"I was really in shape. Yeah, they think this s**t easy getting back in shape. You know the n****s, 30 years younger than you, beating on your a**. F**k this s**t," said Mike Tyson.
Mike Tyson vs Evander Holyfield 3 – Should it happen?
His loss against an opponent, who is fourteen years younger than him, could have painted the wrong picture for many first-time viewers. Holyfield, in his prime, was ruthless and has defeated the likes of George Foreman, James Douglas, and Larry Holmes.
He even defeated 'Iron' Mike Tyson twice in 1996 and 1997. Since then, fans have dreamt of a third bout between the two legends. However, the tides have now changed. With recent developments, it now seems those dreams could soon become a reality.
After his first-round knockout loss against Vitor Belfort, Evander Holyfield revealed that he would be open to revisiting his bittersweet rivalry with the youngest heavyweight champion of all time.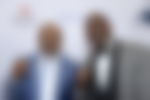 Against Roy Jones Jr., nobody ever expected Mike Tyson to be active, agile, and ferocious at 55. His training clips show that he is not too far apart from where he left the sport in 2005. He's got the hands, the speed, the agility, and the movement. Tyson even showed his iconic peek-a-boo style.
ADVERTISEMENT
Article continues below this ad
On the other hand, Holyfield heavily underperformed. He tried to throw a heavy hook at Belfort, missed, and nearly slipped out of the ring with the force of his own punch. Vitor Belfort even knocked him down and sent him flying towards the ropes with a mean uppercut.
Considering such a contrast in their current shapes and forms, should this fight even happen?
ADVERTISEMENT
Article continues below this ad