Mike Tyson, Gervonta Davis, and Floyd Mayweather: How Do They Celebrate Thanksgiving?
Published 11/25/2021, 12:57 PM EST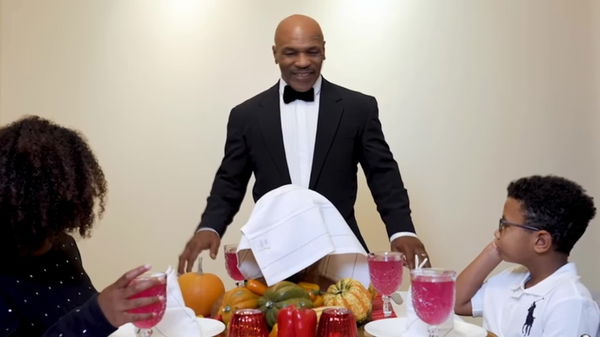 ---
---
It's that time of the year and Thanksgiving is finally here!
ADVERTISEMENT
Article continues below this ad
Mike Tyson, Floyd Mayweather, Manny Pacquiao, and many other legends in the sport of boxing have quite literally fought their way to the top. Today, we see these boxing icons and we tend to solely associate them with their success, wealth, and their material possessions. However, it was not always smooth sailing for them; the ups and downs, the cheers and boos, these legends have been through it all in and out of the squared circle.
ADVERTISEMENT
Article continues below this ad
However, a fighter's inbuilt skillset and mindset alone cannot guarantee success in this sport. It takes the collective effort of a team, the love of fans, and support from friends and family to make it onto the big stages.
Whether or not they express it enough or at all, most boxers are often thankful for the people around them and for the fans that help them scale newer heights.
Keeping that in mind, here's a closer look at how two veterans, Mike Tyson and Floyd Mayweather, and a current champion, Gervonta Davis, celebrate Thanksgiving and give back to the people they care most about.
Floyd Mayweather does Thanksgiving giveaways almost every year
Floyd Mayweather is a wealthy man. While all we see is him buying new luxury yachts, million-dollar watches, and switching cars like t-shirts, boxing's 'Pretty Boy' is also extremely generous and likes to do his part, mostly through campaigns hosted by 'Floyd Mayweather Jr. Foundation'.
While the foundation is always doing something or the other for the community, the website shows that in 2019, they partnered with the Pearson Community Center to present the '6th Annual Thanksgiving Giveaway'.
The goal of this event was to help provide families with some essential food items needed to prepare a Thanksgiving meal each holiday season. They are committed to empowering the community by donating to families in need.
Gervonta Davis has been handing out turkeys ahead of his next fight
Much like his mentor, Floyd Mayweather, we usually see 'Tank' Davis hanging out in private jets and rolling out in Lamborghinis, there is another side to him that we hardly ever get to see. Ahead of his next fight on December 5 against Mexican contender, Isaac Cruz, Gervonta Davis recently gave back to the community.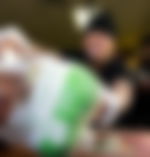 Mayweather Promotions shared on Instagram that Gervonta Davis recently handed out Turkeys to families in need; they even captioned the post with a quote from the 26-year-old explaining why Thanksgiving means so much to him now more than ever.
"Thanksgiving and holidays were never really big for me growing up. Now I have a family of my own and the holidays mean so much more," said Gervonta Davis.
Mike Tyson ate Roy Jones Jr's ear for Thanksgiving last year
When it comes to Mike Tyson, things always have to be a tad bit different. And, so are his thanksgiving celebrations as well.
Right before his return to the ring at age 54 against legend Roy Jones Jr., Mike Tyson shared the most Mike Tyson-like video possible on the internet. With his kids on the side sitting on a dinner table, 'Iron' Mike came out with a platter of what initially seemed like a good old Thanksgiving turkey.
ADVERTISEMENT
Article continues below this ad
However, as he took the lid off the platter, his kids and the nine hundred thousand YouTube viewers saw the head of his then opponent, Roy Jones Jr., in the form of a cake. Although bizarre, this made for some great build-up to the fight and even better Thanksgiving entertainment.
This was just a promotional stunt to better advertise his return to the ring in 2020. Apart from just giving the fans the in-ring Mike Tyson experience even at age 54, he has also quite literally championed the art of Thanksgiving giveaways.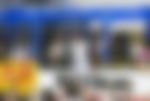 In 1991, Mike Tyson and promoter Don King handed out 2,500 turkeys at various locations in New York as part of a multicity campaign during which donate a total of 25,000 turkeys to families in need between Thanksgiving and Christmas. Clearly, no matter what he does, Tyson makes sure he is the best at it.
ADVERTISEMENT
Article continues below this ad
Do you do something different on Thanksgiving just like these boxing icons? Share your thoughts in the comments section and let us know!
Enjoyed reading this article? Download our exclusive app to get 24x7 coverage, latest memes and social media banter. Click here to download.