Throwback: Mike Tyson Gets Emotional While Discussing the Great, Muhammad Ali
Published 03/03/2020, 11:54 PM EST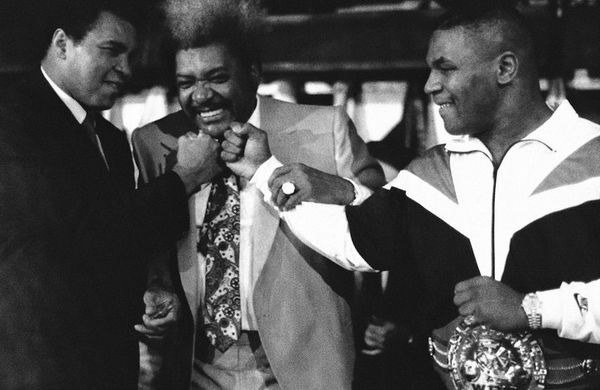 ---
---
Mike Tyson is one of the scariest fighters in the history of UFC. The youngest world champion showed no mercy to his opponents while throwing those petrifying digs. His hostile nature earned him the title of the "Baddest Man on the Planet". No matter how dangerous he might be during his fights, he broke down into tears while talking about The Great Muhammad Ali.
ADVERTISEMENT
Article continues below this ad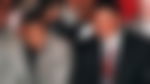 Iron Mike appeared in Michael Rapaport's I Am Rapaport Stereo Podcast during the march of last year. In his visit, he was asked about Muhammad Ali's last fight with WBC champion Larry Holmes in 1980. Boxing fans have always compared Mike Tyson with Muhammad Ali. There are still debates on who is the greatest fighter of the era.
ADVERTISEMENT
Article continues below this ad
Also, Read Mike Tyson & Co. Smoke Marijuana Worth "$40,000 a Month" at Tyson Ranch 
Mike Tyson on Muhammad Ali
In the interview with Michael, Tyson conceded Ali to be the greatest fighters of all. He also said that no one will ever be able to match his caliber and determination in the sport.
The mighty fighter was seen choking up during the interview. He said "This is the thing about Ali: When we were watching him get beat up as an old man—even when I was a young kid—he's not going to quit, you've got to kill him. He was getting beat up every round, he had the sh*t kicked out of him by Larry Holmes. Is the champ done? No, come on, let me out. They wouldn't stop. He had to stand up there and take the beating like a man. He wouldn't quit. "In that way, I respect the guy so much," he continued. "I have so much admiration for the guy. So much, but it's just not right to do that as a human being. Just say, 'It's over. I'll come back another day. It's over. You got me.'"
Why He Cannot Match Muhammad Ali?
The 52-year-old Brooklyn heavyweight champion went on to say that he considered himself to be a brute and the best at the sport. He further said that what sets Ali apart is his love for the sport for which he was willing to die even when his health conditions were bad.
ADVERTISEMENT
Article continues below this ad
He said-"I always like to think I'm a bad motherf**ker. A vicious motherf**ker. I don't give a f**k, but that's the part where he, Ali, overshines me, because I can't understand a man that's willing to die for this. I talked the sh*t, but he's the real deal." "Ali is a giant. There's no way other fighters can match him. He'd die for this sh*t. I'm not going to die for this. That's real talk. Ali is a savage, he's an animal. He's a different breed of person. He's not like us."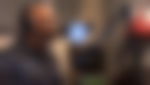 Tyson who in his career has slammed so many fighters was in admiration of the boxing icon. The interview definitely showcased another side of Tyson and also brandished his love and respect for the Great Muhammad Ali.
ADVERTISEMENT
Article continues below this ad
Also, Read 7 Amazing Muhammad Ali Facts