Mike Tyson Narrates How He Lost a $7 Million Chain
Published 12/18/2020, 7:37 AM EST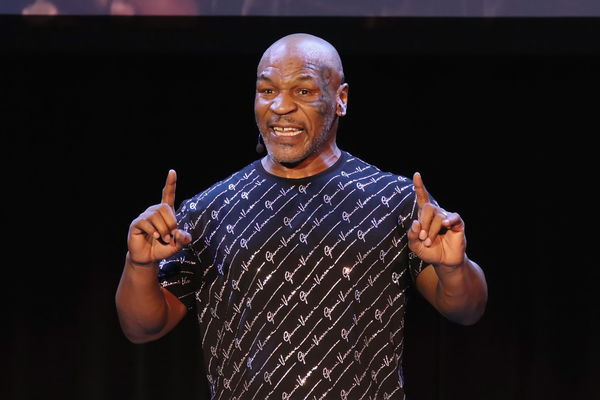 ---
---
The highly controversial boxer, Mike Tyson, was known not just for his anecdotes inside the ring but outside the ring too. In his prolonged boxing career, 'Iron' never failed to make it over the top of news headlines. Lately, Tyson opened up on yet another narrative flashing back to his boxing days. He talked about losing a $7 million chain while he was high.
ADVERTISEMENT
Article continues below this ad
Tyson said, "That happens. I can't take it with me when I die, right? Yeah, I lost all my jewelry. When you're young, you're getting high and f*** would be before they'd (girls) clip you. You got to be careful."
ADVERTISEMENT
Article continues below this ad
Tyson was always a huge fan of expensive jewelry and diamonds, he flaunted all of it while he was a youngster in his prime. These dominated headlines as equally as his antics within the ring such as biting his opponents or threatening to et their kids.
Outside the ring, he had an extravagant lifestyle that cost him millions of dollars. So, at one point, he ran out of all his riches. 'Iron' was the baddest man on the planet and a flamboyant face of boxing from the late 80s.
READ – 4 Moments That Changed Mike Tyson's Life Forever
Mike Tyson and his unparallel life
The former heavyweight champion crucified his opponents to become a fan-favorite. He rose to stardom in no time and ruled heavyweight boxing for more than a decade. Tyson cashed millions of dollars by just knocking out his opponents, unlike today where fighters are paid an immense sum of money for brand endorsements alone. He was a fan of plush cars, mansions, and spent countless cash on all of them.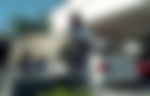 Coupled with vast properties and four-wheelers, Tyson even owned a Serbian tiger back then. He saw several ups and downs in his career, from being affluent at one stage to going bankrupt in 2003. He saw it all.
ADVERTISEMENT
Article continues below this ad
Many believe Tyson's career was hampered because of his activities outside the ring. In the early 2000s, he broke ties with his longtime business partner and promoter Don King. Tyson felt King dissed him over the years for millions. He sued King for $100 million but later got paid $14 million in a settlement.
ADVERTISEMENT
Article continues below this ad
The sport of boxing has never really seen a controversial boxer as big as Mike Tyson until today. He is the most-talked-about boxer in the world and remains in the limelight even today.