Mike Tyson Narrates How 'The Hangover' Changed His Retired Life Forever
Published 08/15/2021, 5:57 PM EDT
---
---
On a recent Hotboxin' episode, Mike Tyson recently narrated how he actually discovered his involvement in 'The Hangover' movie. He said that he once walked into a club and saw some people in his usual private section. They eventually approached him and casually told him they were going to shoot a movie together the next week.
ADVERTISEMENT
Article continues below this ad
However, Mike Tyson did not have a clue about what they were talking about. He said he was "involved with drugs" and that he didn't even remember that he had an agent.
ADVERTISEMENT
Article continues below this ad
He also highlighted that he was thankful to his agent for booking that opportunity. Tyson could bring his life back on track after that, as things started taking off for him. Later, he did another Hangover movie and also did a show in Europe. He believes that his role in the movie set him off to turn into who he is today.
"Where? When? How? They said we're doing a movie man, I'll see you next week, I had no idea, I was so involved with drugs back then, I had no idea I still had an agent.
"I didn't know I had an agent. Next thing you know, I'm in the movie and we shot a movie," said Mike Tyson.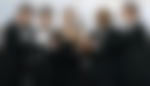 "I'm just really happy my friend got me involved in that movie. Once I did that, everything started taking off. The part 2, there was other stuff, this, that. Then I went over to Europe, did the one-man show and that started me on this journey to where I am now," Tyson added.
'Hollywood Dream Team' working on something huge for all Mike Tyson fans
Mike Tyson has had quite a life. From being involved in gangs at 12 to tearing his way through the ranks to become the youngest heavyweight champ to facing imprisonment to declaring bankruptcy to restoring his wealth, building successful businesses, and returning to the boxing ring at 55, 'Iron' Mike has seen it all.
Fans are finally close to watching a Mike Tyson biopic. While it's been in the works since 2016, a recent ''Variety' report revealed that a new biographical limited series is now in the works. Martin Scorsese and Antoine Fuqua will reportedly produce this series. Mega-star Jamie Foxx will play the boxing icon in the series, which will span across Tyson's career and life.
Jamie Foxx shared in a recent interview that he had to move up to 225-230 lbs to play Mike Tyson and that on-screen, he will appear 250 lbs. Mike Tyson is also excited to work with this elite team to showcase his life and career as a story.
Prior to his fight with Roy Jones Jr, Mike Tyson shared in an interview that he is looking forward to working with Fuqua, Scorsese, Foxx, and the rest of the team for this project.
ADVERTISEMENT
Article continues below this ad
"I have been looking to tell my story for quite some time. With the recent launch of Legends Only League and the excitement from fans following my return to the ring, now feels like the perfect moment.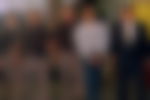 "I look forward to collaborating with Martin, Antoine, Jamie, and the entire creative team to bring audiences a series that not only captures my professional and personal journey but also inspires and entertains," said Mike Tyson.
ADVERTISEMENT
Article continues below this ad
Which components of Mike Tyson's career would you like the series to focus more on? Do share your thoughts in the comments section.