Mike Tyson Pays Tribute to Muhammad Ali and Cus D'Amato on Their Birthday
Published 01/18/2021, 5:15 AM EST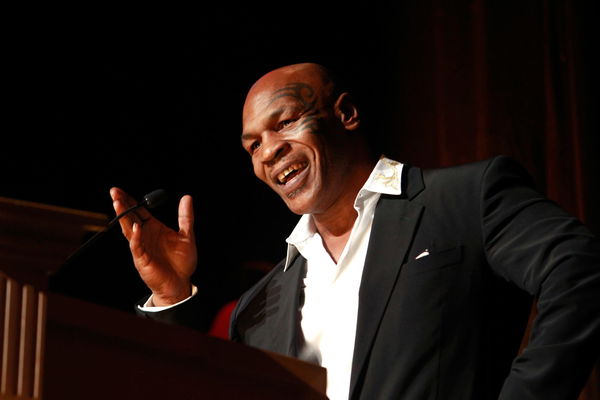 ---
---
Boxing icon Mike Tyson has paid his respect to legendary boxer Muhammad Ali and legendary trainer Cus D'Amato. The two revolutionary boxing figures were born on the same day, albeit 34 years apart. Both figures played an important role in Mike Tyson's career, either directly or indirectly.
ADVERTISEMENT
Article continues below this ad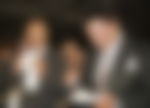 The former champion made the effort to remember them on their birthdays with a video and a brief message. 'Iron Mike' took to his social media to post a video of the pair.
ADVERTISEMENT
Article continues below this ad
In the video we could see Cus D'Amato teaching Muhammad Ali a signature counter punch. Ali does his world-famous shuffle while D'Amato throws a body-shot. When Ali comes in with the right, D'Amato counters with an overhand right.
Tyson captioned the video with, "The greatest mentor and the greatest share anniversaries of their births today."
This not only showed that he respects both figures, but also considers them as the greatest in their respective roles in the sport. Thus, he expressed his opinion on a highly debated topic in the sport.
READ: Mike Tyson Reveals His Ultimate Goal – Wants to Achieve 'God Status'

Mike Tyson and his relationship with Muhammad Ali and Cus D'Amato
The 'Baddest Man on the Planet' had a unique relationship with both legendary figures. Cus D'Amato was the trainer who molded Tyson into the monster he was in the ring. Under his tutelage, Mike Tyson scaled the boxing ladder to become an undisputed heavyweight champion.
Muhammad Ali was Tyson's inspiration, and he has sung his praises on countless occasions in the past. 'Iron Mike' credits Ali for being the one who inspired him to take up the sport. Furthermore, he also credited him for setting an example out of the ring.
ADVERTISEMENT
Article continues below this ad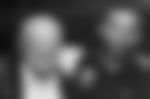 Therefore, it is clear to see why Tyson respects both these legendary figures. Cus D'Amato made him the man he was, and Ali provided the source of inspiration. Furthermore, Tyson made it obvious who he backs in the conversations about the 'GOAT'.
Who do you think is the 'GOAT'?
ADVERTISEMENT
Article continues below this ad
VIDEO: Ryan Garcia in Awe of Mike Tyson as 'Iron Mike' Narrates Muhammad Ali Revenge Story