Mike Tyson Recalls 'Beating Sh** Out of a Kid' for Stealing
Published 01/17/2022, 9:30 AM EST
Heavyweight legend Mike Tyson displayed his violent side during the prime years of his boxing reign, which was built after uncountable highlight-reel knockouts coming from his end. The Brooklyn native needed one proper punch to put his opponents to sleep, and he did it most of the time he stepped through the ropes.
ADVERTISEMENT
Article continues below this ad
However, violence was never new to 'Iron' Mike as he suffered a harsh childhood while growing up. From petty crimes to violence and even killings, Tyson saw it all during his tough times. He has always been vocal about all these experiences and has never shied from detailing his public altercations. That said, Mike Tyson once cited an incident where he beat a kid on finding that he had stolen Tyson's bicycle.
ADVERTISEMENT
Article continues below this ad
The former world champion said, "So a lot of people think of me as a boxer but what they really didn't know was I loved bicycles."
"When I was a kid, I got a shooting bicycle and man I would ride that bicycle all over New York City. Then one day, my bicycle got stolen. When I finally found who stole my bicycle, I beat the s*** out of that kid man."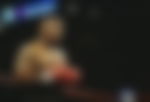 The fans and his opponents, during the peak of his boxing dominance, mostly tagged Mike Tyson as a bully. He was an intimidating persona, who also used his loud mouth to impose dominance. While Tyson implemented the same energy in-ring, it earned him the moniker of 'Baddest Man On The Planet'. Well, 55-year-old Tyson remains relevant in the combat world and is still in active motion.
Mike Tyson is still 'The Baddest Man On The Planet'
ADVERTISEMENT
Article continues below this ad
At the age of 54, Mike Tyson re-laced the boxing gloves and returned to action in an exhibition fight against Roy Jones Jr. in November 2020. The fight grabbed massive attention, with Jake Paul taking on ex-NBA player Nate Robinson in the undercard. Tyson vs Jones Jr. was a draw. But 'Iron' looked sharper than his opponent, in what assured him to remain active in exhibitions.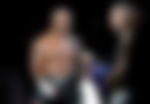 He also spun rumors of entering the ring against Evander Holyfield, Lennox Lewis, and even Logan Paul in 2022. But there are no official updates to those matchups. As of now, Tyson is pretty busy with his outer-ring activities. Nevertheless, he can turn attention towards the ring at any given point.
ADVERTISEMENT
Article continues below this ad
Watch This Story: Five Insane Facts About Mike Tyson
Do you think Mike Tyson should continue fighting?