Mike Tyson Receives Astounding Response From Sadhguru: "Peace Will not Happen in America"
Published 10/29/2020, 10:11 AM EDT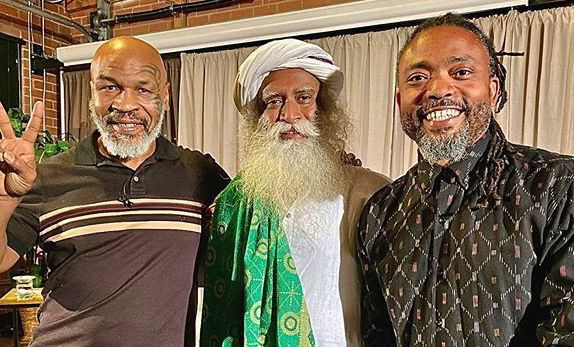 In an unlikely pairing, Mike Tyson had a question for Indian Yogi Sadhguru ahead of his much-anticipated showdown against Roy Jones Jr. later this month. Mike Tyson is set to return to the boxing ring against former multi-division champion Roy Jones Jr. on November 28 in an exhibition bout which will now be sanctioned by the WBC.
"I was wondering the year 2020, you know, with all this diversity and division. And yet all the controversy surrounding coronavirus, how do you think we get the inner peace in this crisis?" asked Tyson.
Initially scheduled to be an exhibition match, the much-awaited bout will not be sanctioned by the California Athletic State Commission. Ahead of the fight, author and yogi Sadhuru also had words of praise for Iron Mike.
ADVERTISEMENT
Article continues below this ad
"I wish you the best of luck, Mike, and it's amazing that you have chosen to return towards something that you love doing," Sadhguru said.
Sadhguru posted a video on his Instagram page alongside Iron Mike where he can be seen answering Tyson's question.
Responding to the former champion, Sadhguru stated that peace lies within. "Peace cannot be found in America, Africa, or anywhere else in the world. It can only be found within yourself."
Additionally, Sadhguru sent his best regards as he praised Tyson's decision to step inside the boxing ring. Sadhguru himself, at the age of 63, is currently enjoying a country-wide road trip across the United States of America.
ADVERTISEMENT
Article continues below this ad
Mike Tyson vs Jon Jones Jr. takes place on November 28 inside Dignity Health Sports Park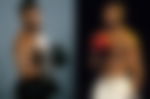 Mike Tyson and Jon Jones Jr. will lock horns inside the boxing ring in an attempt to raise charity. Initially scheduled to take place on September 12, the date was pushed forward to maximize the revenue for the much-awaited bout.
ADVERTISEMENT
Article continues below this ad
"It doesn't matter whether you are doing it for fun or for competition, Mike. Even attempting what you are doing at this stage of your life takes courage. Also, it's amazing that you are training so well. And have kept in such good shape for your new challenge." Sadhguru said.
It was surprising to see Mike Tyson interact with Yogi Sadhguru. Additionally, Sadhguru sent across an invitation to Iron Mike to join him on his road trip in the United States. Fans could expect Tyson to join Sadhguru on his road-trip, which has garnered much attention on social media.