Mike Tyson Receives Cryptic Message From Darius McCrary: 'Stop Treating Me Like You Treat Me When I Was a Kid'
Published 08/09/2021, 7:29 AM EDT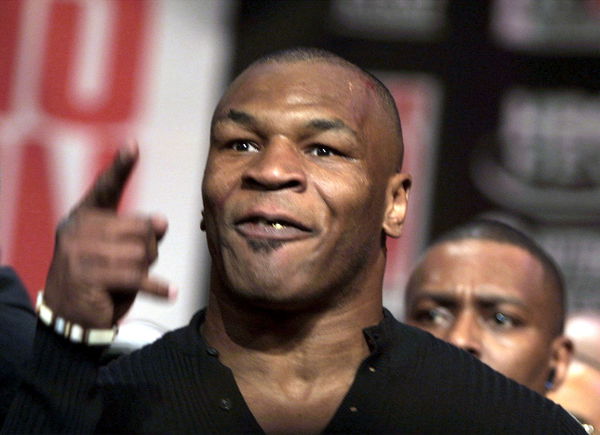 ---
---
Heavyweight icon Mike Tyson has been involved in several controversies in his life. However, at the age of 55, he seems free from all of it. Meanwhile, several incidents from his past continue to come back, and American actor Darius McCrary has raised several eyebrows with his recent comments.
ADVERTISEMENT
Article continues below this ad
Mike Tyson is close to many people from the entertainment industry and, knowing McCrary, doesn't appear to be shocking. But the actor sent a cryptic message to Mike Tyson that seemingly expressed some deep emotions towards the former world champion. 45-year-old McCrary, who is 10 years younger than Tyson, called back to his childhood days that seemingly saw Tyson at his side
Watch This Story: 5 Best Guests on HotBoxin' with Mike Tyson
ADVERTISEMENT
Article continues below this ad
Darius McCrary said, "I'mma tell you something Mike. Like you will have to stop treating me like you treat me when I was a kid cause I am grown now Mike. I am just telling you this. I am not trying to say this on live because I don't want to get out there like that or nothing. So nobody go tell Mike like I said nothing. But I am just saying Mike you know what I am talking about."
Mike Tyson in his prime was considered an extravagant, and larger-than-life persona. He was also loud-mouthed and never hesitated to bully people around him. Starting from reporters and matchmakers, to the audiences and his in-ring rivals, Tyson's violent temperament was a thorn in many people's side.
His persona of being an elite knockout artist further propagated Tyson's violent approach to the mass audience. Nevertheless, several controversies and failures doomed 'Iron' Mike, until he showed drastic changes to his personality.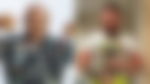 Mike Tyson–The Life of a star
ADVERTISEMENT
Article continues below this ad
Tyson had seen immense success, finances, and stardom back in the days. However, he lost all of it and became bankrupt in 2003. That said, the legendary boxer triumphantly revived himself as he looks to have found a good fortune for himself as it stands.
ADVERTISEMENT
Article continues below this ad
Starting from his podcast to several business ventures, 'Iron' Mike is making waves once more Meanwhile, Tyson has also returned to boxing in a stellar exhibition. It doesn't assure his activeness in the sport. But it's clear that he's always found various ways of keeping himself in the headlines. While he is now known for his humble behavior, the American actor's recent claims might bring into question an unknown side of the boxer.
What do you make of McCrary's recent comments on Mike Tyson?