Mike Tyson Reveals His Incredible Weight Loss Journey
Published 07/04/2020, 8:02 AM EDT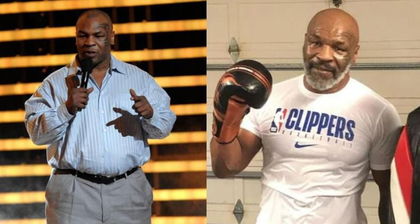 ---
---
Former heavyweight champion of the world, Mike Tyson spoke about his incredible weight loss journey.
ADVERTISEMENT
Article continues below this ad
Tyson has kept himself busy for the past few months. He has collaborated with Chinatown Market to raise money for the 'Tyson Cares Foundation' and also kept himself fit.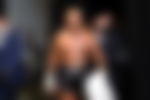 With his trainer Rafael Cordeiro and a little help from science, Mike has been sharpening his skills. His coach even admitted that Tyson moves and throws punches like a 22-year-old.
ADVERTISEMENT
Article continues below this ad
Mike Tyson lost an incredible amount of weight
At a point in time, Tyson looked like a shadow of his former self. But now, he is ripped and looks much younger than he is. Just watch his latest beach video from the link below.
Watch: INSANE! Mike Tyson Lifts Entire Steel Cage in New Video

Ever wondered how much weight he lost? Well, in an interview with FightHype.com, Tyson spoke about his insane weight cut. Additionally, he revealed that he is in Dana Point at his partner's place.
According to Tyson, he cut down from 289 lbs to 220 lbs. That is 69 lbs in total.
"I just came out to my partner's house. She lives out here," Tyson said. "We've just been training, boxing, and it feels great man. I come from 289 lbs to 220 lbs. And I feel good."
Read: The Secret Behind Mike Tyson's Transformation Will Shock You!
Tyson's final two matches didn't go his way. He last competed against Kevin McBride in 2005. Unfortunately for the American, he lost the match and hung up his gloves.
"Iron Mike" was preparing for a comeback fight. However, was will be an exhibition match and all of Tyson's money went to charity. The retired boxer plans to continue to use his fame to help underprivileged people.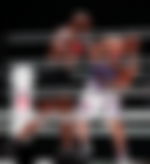 Tyson took on fellow boxing legend Roy Jones Jr. in an eight-round contest. His weight-loss journey showed in the fight, as the hard-hitting boxer was the busier of the two on the night. Overall, the pair earned a lucrative purse of which, Tyson claimed he donated all to charity.
Tyson will continue to box
His weight-loss was not a one-off. The former heavyweight champion of the world promised he would continue boxing after his comeback against Jones Jr. As you can expect, long-time rival Evander Holyfield is the favorite for the fight.
However, Tyson confirmed he would only fight exhibitions with the aim of earning money for charity. Moreover, he has revealed they are looking to make the Holyfield fight with Dubai as the likely destination.
ADVERTISEMENT
Article continues below this ad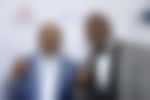 Thus, fans will struggle to believe the transformation the legendary boxer has undergone. However, Tyson assured it's something he will continue. Therefore, fans and followers can expect to see ripped Mike Tyson for a while.
What do you make of Mike Tyson's transformation? Do you think he should continue boxing?
ADVERTISEMENT
Article continues below this ad
READ: Roy Jones Jr.'s Citizenship: What Nationality Is the Legendary Boxer?