Mike Tyson Reveals Why He 'Crossed the Line' During Pre-Fight Press Conferences
Published 01/24/2021, 5:00 PM EST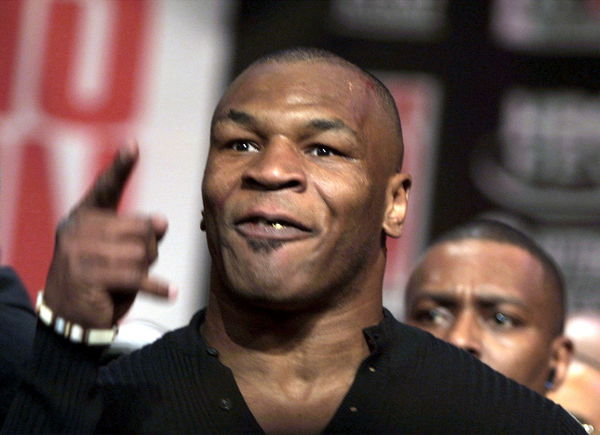 ---
---
Legendary boxer Mike Tyson has opened up about his fiery pre-fight press conferences during his time. The iconic fighter explained why he often crossed the line in the build-up to his fights and also gave an insight into the mood before fights.
ADVERTISEMENT
Article continues below this ad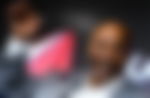 'Iron Mike' is undoubtedly one of the most feared men in the sport's history. So much so that we knew him as the 'Baddest Man on the Plant'. Part of this reputation stemmed from his behavior before fights.
ADVERTISEMENT
Article continues below this ad
Speaking on an episode of 'HotBoxin with Mike Tyson', he said everything you see is real till after the fight. When talking about fighters crossing the line, 'Iron Mike' retorted, "No, I was always crossing the line."
He then detailed an experience from a press conference and explained why he did what he used to. "I remember one time Larry Holmes put his hand out and I didn't shake his hand. I was that kind of guy, I was really dark, because I was insecure," said Tyson.
READ: Mike Tyson Admits Being Selfish During His Early Days – 'My Conscience Was My D***'

Mike Tyson explains his actions at the infamous Lennox Lewis press conference
It is clear to see that 'Iron Mike' would go into the zone before a fight, and everything we saw was unadulterated emotion. Moreover, his insecurity boiling over was not a onetime occurrence. Although, the most notable occasion was against Lennox Lewis.
In the press conference, they kept the two at a distance for the face off to avoid any conflict. However, Tyson approached Lewis and started a brawl. He even got into an altercation with a reporter after that.
ADVERTISEMENT
Article continues below this ad
When asked why he did this, he said, "I'm a heavy dude sometimes." Thus, this showed just how seriously Mike Tyson took his boxing. He since straightened his ways and refrained from controversies.
Nowadays he's occupied with putting together his exhibition fights for the legends only league. He has revealed his desired destination for his next fight and teased his next opponent as well. However, fans will not get to witness the fiery Mike Tyson of old.
Do you think Mike Tyson was the most intimidating boxer in the sports history?
ADVERTISEMENT
Article continues below this ad
READ: Mike Tyson Explains Why the UFC is Currently Taking Over Boxing