Mike Tyson Says Caleb Plant Is "Dead" if He Can't Do This to Canelo Alvarez
Published 10/12/2021, 3:38 PM EDT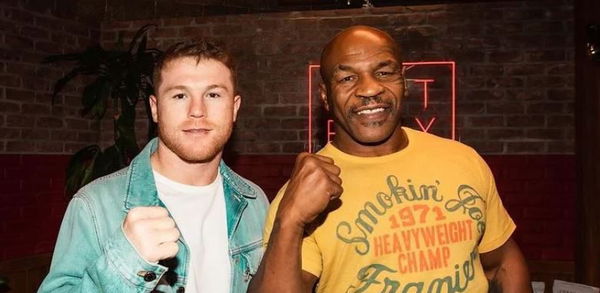 ---
---
Canelo Alvarez and Caleb Plant are now all set to clash on November 6. Leading up to this clash for the undisputed super-middleweight status, the p4p king and the IBF titlist have developed quite a bit of bad blood. Right from the negotiations stage, the two have not seen eye-to-eye on almost anything.
ADVERTISEMENT
Article continues below this ad
Now that almost everything is on the line, both champions are submerged deep in their training camps. Given that Canelo Alvarez has proven the boxing community wrong time and time again, he is now naturally an easy favorite in any matchup.
Stepping into this fight, Caleb Plant is a heavy underdog; however, he wants to prove critics wrong on November 6.
ADVERTISEMENT
Article continues below this ad
In a recent interview, Claressa Shields and Mike Tyson discussed the Canelo vs Plant fight.
"You know what, I think Caleb possesses the skills to beat Canelo. I just don't know if Caleb can withstand the punches from Canelo," said Claressa Shields.
"Yeah, he's gonna feel some s**t," Mike Tyson agreed.
The p4p queen then said that in order to beat Canelo, Plant needs to be able to outbox and hurt him.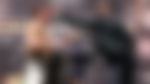 Tyson then said, "If you can't hurt him, you're dead. He's going to walk right through you."
Shields concluded that Plant possesses the right arsenal but doubted his ability to hit Canelo hard enough and withstand his strikes.
Read More: Canelo Alvarez vs Caleb Plant: Mike Tyson Expecting Bloodshed
"You could use those skills, you're gonna miss some punches, you're going to f**king feel one of those punches, you're going to say 'f**k imma get out of this s**t'," said 'Iron' Mike.
Caleb Plant disses Mike Tyson for saying Canelo is more powerful
Mike Tyson strongly believes that Caleb Plant simply does not have what it takes to defeat Canelo Alvarez. 'Sweethands', who got word of the same, clapped back at the youngest heavyweight champion.
The Tennessee native questioned Tyson's belief by stating he was stronger than Buster Douglas, Lennox Lewis, and Evander Holyfield.
Clearly, 'Iron' Mike's shots that hit like a horse kick to the head proved to be ineffective against them. He then added that there is a lot more that goes into a fight than just strength. Plant recalled his last fight to prove that even he can hit hard.
"Yeah, he was saying stuff like he's too strong for me. But, you know, everyone who knows boxing, who follows boxing, knows that… he was stronger than Buster Douglas, you know, that didn't help him. It's because he was determined to win."
ADVERTISEMENT
Article continues below this ad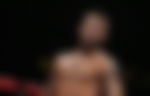 "He was stronger than Lennox Lewis, he was stronger than Evander Holyfield, but there's a lot more to winning a fight than just being stronger than somebody and there's a lot of factors that go into a fight and not all of it has to do with strength."
"For any people that think I don't hit hard, look at that sign up there (points to a poster), Jose Uzcategui, how many times has he been sit on his a**? Again, I can tell you this, I can tell you that but November 6, I can show you better," said Caleb Plant.
ADVERTISEMENT
Article continues below this ad
What do you think about this?