Mike Tyson Senses Bad Outcome for Jake Paul's Opponent Tyron Woodley: "Paul's a Real Good Striker"
Published 08/09/2021, 5:58 PM EDT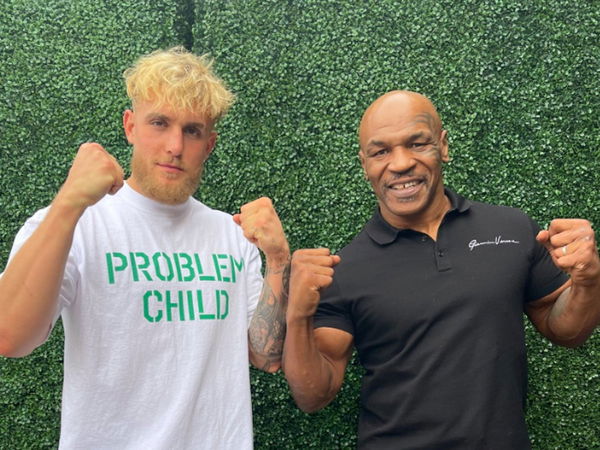 ---
---
Tyron Woodley and Jake Paul are just three weeks away from settling scores in the ring. One has knocked out some of the best welterweights inside the UFC octagon throughout his career and the other is a former Disney star, and a wildly successful YouTuber, who made a switch to professional boxing in 2020.
ADVERTISEMENT
Article continues below this ad
Watch this story–Top 5 Fan Favorite Boxers of All Time: Muhammad Ali, Mike Tyson, Manny Pacquiao, and More
While it is nearly impossible to predict outcomes of fights with such odd matchups, boxing legend Mike Tyson recently shared a prediction that could help you make your own decision as well. On a recent Hotboxin' podcast with David Benavidez, the youngest heavyweight champ predicted that Jake Paul will bag a win over Tyron 'The Chosen One' Woodley.
ADVERTISEMENT
Article continues below this ad
He believes that Jake Paul is a good striker and much more than just another YouTuber or celebrity. Tyson thinks that the 24-year-old benefits from the fans, the media, and his opponents underestimating him and seeing him as just a social media influencer.
Read More: Mike Tyson Believes He Was Set Up to Lose Against Buster Douglas but Admits He Was Overconfident
"I don't know. Paul's a real good striker and people disadvantage him when they go in and say, blond hair and blue eyes, he's a white b***h'. That also builds their courage up that causes them to get knocked out." said Mike Tyson.
Tyron Woodley cannot afford to underestimate Jake Paul
Predicting outcomes in combat sports like mixed martial arts and boxing is always difficult. There are many factors that one needs to consider before making a rational pick. With such an odd matchup between a YouTuber-turned pro boxer and a former champion who has lost his last four UFC bouts, many fight fans could find themselves stuck in a predicament.
The 24-year-old has racked up a record of 3 wins (3 knockouts) and 0 losses. So far, he has fought a fellow YouTuber, an NBA athlete, and a retired wrestling specialist. Given that he has not yet faced a pro boxer or an active fighter, drawing meaningful conclusions about Paul's abilities becomes difficult.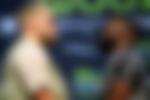 But based on his performance in previous fights, Tyron Woodley can definitely not afford to underestimate him. Fans have seen the Ohio native also pull of knockouts on his back foot. Clearly, Paul packs a punch and has a good grip on the basics.
Unlike his opponent, Tyron Woodley has been fighting for more than a decade. In the UFC, he bagged 19 wins, 7 losses, and 1 draw. He is also a five-time former UFC welterweight champion. One might think that his MMA experience might trump anything that Paul offers. However, it is important to understand that, despite the similarities, boxing and MMA are two different sports and disciplines.
How does one even predict such a fight?
Tyron Woodley's MMA knockouts might not translate into an effective performance in the boxing ring. The former champ's highlight reel shows that he usually followed up his knockout shots with grappling or wrestling maneuvers. Since he will not have an option to replicate that inside the ring, it will be interesting to see if Tyron Woodley can still pull it off.
Despite his former champion status and experience, Woodley still does not have professional boxing experience. Albeit he has not yet faced an actual pro boxer yet, Jake Paul still has some formal experience inside the ring. If the Ohio native bags a win on August 30, it will certainly make him seem like a more legitimate fighter in the sport. However, Tyron Woodley's victory over Paul could be detrimental to the progress that he has made so far.
ADVERTISEMENT
Article continues below this ad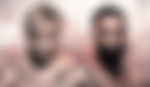 But how does one make a pick between the two before they step into the ring?
While relying on Mike Tyson's word might seem like a safe option, disregarding Tyron Woodley's accomplishments in the sport might not be the right move. A smarter approach could be to spectate and judge this fight with an open mind. Looking at fighter stats in isolation rarely makes sense in combat sports, as in the end, it always comes down to who wants it more.
ADVERTISEMENT
Article continues below this ad
How do you think this fight plays out? Do share your round-by-round predictions in the comments section.