Mike Tyson Shares Unique Experience – Claims to Have Seen 'The Devil'
Published 12/20/2020, 6:28 AM EST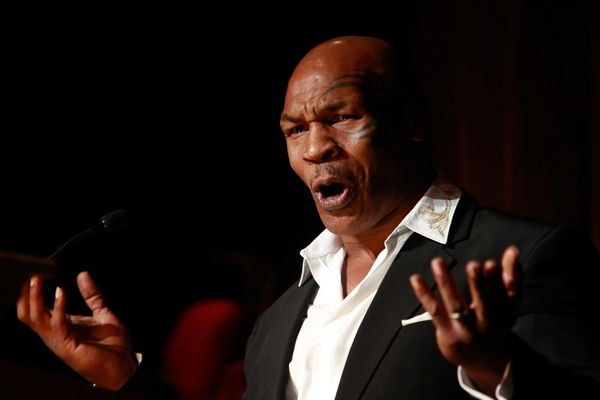 ---
---
The biggest name of boxing, Mike Tyson, shelled out yet another anecdote from his life. 'Iron' was in a conversation with VLAD TV. He talked upon being inducted into the Hall of Fame, 2011, and explained his old confession of supposedly seeing devils at holy places.
ADVERTISEMENT
Article continues below this ad
'Iron' Mike said, "Well, I think in that way. I said the more I'm in the house, the more I'm in the house of God, the more I see the devil."
ADVERTISEMENT
Article continues below this ad
"I said that in a way like you see people in there, the fans, yes it's a lot of wealth. And I don't think that's what it's about and that's just my opinion." Tyson added.
As famous as he is for his actions inside the ring, Tyson is equally renowned for his activities outside. He made surprising statements to keep his fans staggered.
While he was young and dismantling his opponents in the heavyweight roster, Tyson gathered a million stories that affected his life gravely. He had a career of high ups and downs and has gone from rags to riches.
'Iron' is one of the most vocal celebrities from the combat sports universe who puts forth his outlook without the fear of being judged. This has led the fans to sit and take notice.
Read – Mike Tyson Narrates How He Lost a $7 Million Chain
Mike Tyson – the most debatable fighter of the world
Where most of the fighters find it tough to top the news headlines, Mike Tyson, 54, still pulls this off easily. Tyson became the undefeated heavyweight champion at just 20 years of age in 1986. He ruled the heavyweight era for nearly two decades.
By the time he was 13, Tyson got arrested a whopping 38 times. In 1997, he chomped down Evander Holyfield's ear during a boxing match. Tyson chased down his promoter Don King on the streets of Miami. These are just a handful of instances where Tyson's life has been much more vibrant apart from these stories.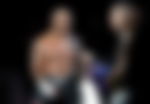 He recently fought Roy Jones Jr. in an exhibition bout which got declared a draw. However, Tyson impressed his fanbase by putting on a wonderful show. He showcased a snippet of his old self.
ADVERTISEMENT
Article continues below this ad
This fight in itself was a shocker, and Tyson shocked the world once more when he declared his intentions of boxing in more exhibitions.
Tyson is one highly unpredictable fighter who makes fans eagerly await what he will say or do next. What has been your favorite moment of Mike Tyson's storied career?
ADVERTISEMENT
Article continues below this ad
Read – Mike Tyson With a Story You've Never Heard Before About Don King