Mike Tyson Sheds Light on His Dark Past: 'I Have Been Arrested 40 Times Before I Was 12'
Published 01/01/2021, 9:13 AM EST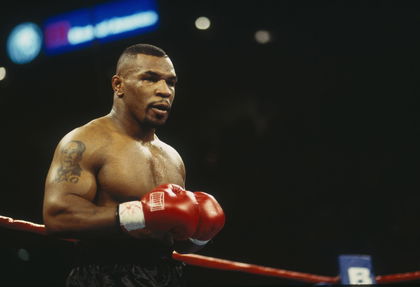 ---
---
'Iron' Mike Tyson reached the zenith of the boxing world after years of relentless hard work. The heavyweight legend saw severe dark days throughout his life and often got into legal turmoils.
ADVERTISEMENT
Article continues below this ad
The saga goes back to his childhood days, long before Tyson attained boxing glory. Poverty and crime surrounded him and Tyson had to work his way through the mess.
However, Mike Tyson hails his mother who never turned her back on him. While his mother was single-handedly raising him, Tyson faced a couple of arrests, highlighting his troubled adolescence.
ADVERTISEMENT
Article continues below this ad
According to Tyson, his mother, Lorna Smith, would bail him out every time but then beat him up badly, something Tyson still remembers. He connected with Logan Paul's podcast to shed more light on his younger days and revealed some unknown facts about his teenage.
Recalling his relationship with his mother, 'Iron' said, "My mother really did a lot. I will always tell you, I always get into the police station, they can get my a** out."
He added, "Oh crazy. She beat my a** so bad in front of police. Oh, f***. I have been arrested 40 times before I was 12."
If not for Tyson's trainer Cus D'Amato or boxing, Mike Tyson could have entered the crime world. He spoke about some unfortunate crimes that he committed in his teenage.
"Burglaries, pickpocket, snatching jewellery, one-punch knockout, robbery."
But Tyson's mother was always humble which seemingly affected the pugilist and transformed his life into a wonderful journey.
Speaking on it, Tyson said, "My mother is so humble and pride and I am so arrogant."
Mike Tyson- The Dark Lord of boxing
Even after becoming a boxing star, Tyson faced several bad days. He was filed for bankruptcy in 2003 and was convicted for rape which saw him enter the prison again.
ADVERTISEMENT
Article continues below this ad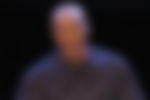 However, Tyson always beat the odds to reach the top and he revived himself into relevancy with several business ventures. Today, Tyson is a successful boxing promoter, a business executive, and a fighter who just fought an exhibition battle against Roy Jones Jr.
While his life is full of controversies and glory, Tyson will always remain an entertainer and one of the greatest athletes in the world.
ADVERTISEMENT
Article continues below this ad
How would you define Tyson's career in one line?