Mike Tyson vs Roy Jones Jr. Bags Huge Numbers on PPV Buys- Goes Beyond Expectations
Published 12/02/2020, 10:16 AM EST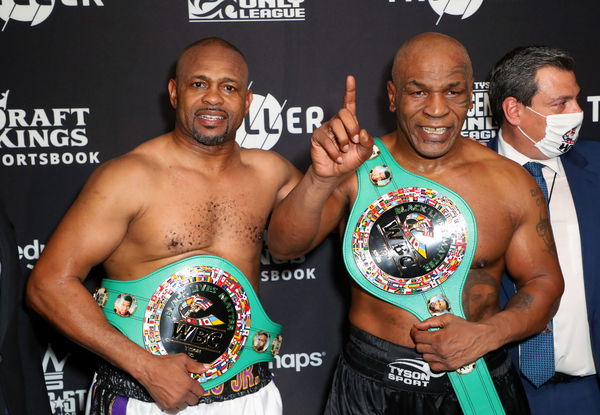 ---
---
Mike Tyson and Roy Jones Jr. got inside the boxing ring for a massive fight last weekend, and the estimates of the numbers they have pulled are rolling in. They both fought to a draw in the main event of the card, with Jake Paul and Nate Robinson co-main eventing. Paul's knockout of Robinson was one of the most viewed clips of the last few days, spawning millions of internet memes.
ADVERTISEMENT
Article continues below this ad
Micahel Woods of NY Fights has reported on the possible PPV numbers that the card drew in. There have been no concrete numbers regarding the event yet.
ADVERTISEMENT
Article continues below this ad
"'The Tyson pay per view event will do over 1 million buys for sure,' my guy told me. I pressed further and he said that extrapolating early results, maybe it does 1.2 million, likely not over 1.5 million.
Mike Weber, FITE TV's Chief Executive Office told Kevin Iole of Yahoo Sports this about how their subscription numbers have changed after the event. "We went from 2.8 million registered users to 4 million, and you have to remember, we're a free platform."
ADVERTISEMENT
Article continues below this ad
Mike Tyson proves his viability as a main event draw in 2020?
Mike Tyson has always been a massive commercial name. Even when he was in the lowest of lows, Tyson was always a sought after star. However, it was fair to question the drawing power of a 54-year-old Tyson for a boxing bout. Well, it turned out fantastic, as these numbers indicate.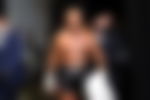 Many people are already chalking Tyson up for new opponents like Evander Holyfield. Getting a slice of the Mike Tyson pie right now would mean a guaranteed million dollar payday for the opponent. Of course Tyson is and will remain a massive draw in the sport.
ADVERTISEMENT
Article continues below this ad
The card's performance has been boosted by the co-main event, which featured one of the biggest YouTubers in the world (Jake Paul) take on a former NBA Dunk Contest Champion (Nate Robinson). Paul seems to have solidified himself as a massive draw along with Tyson.