Mike Tyson vs Roy Jones Jr.: Preview, How to Watch, Date, Time, Rules, and Undercard
Published 11/24/2020, 12:58 AM EST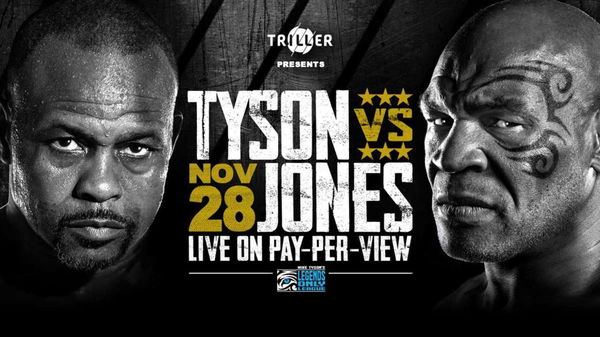 ---
---
Boxing's staggering heavyweight division will embrace one of its former champions, when 'Iron' Mike Tyson sets foot inside the ring after 15 years on November 28. He will return to action for an 'exhibition' clash against another former titleholder in Roy Jones Jr.  That said, it is no less than an active PPV event.
ADVERTISEMENT
Article continues below this ad
Although Tyson has nothing to do with the current heavyweight roster, the fight will still determine his future in the sport. It goes similarly for Roy Jones Jr, who is quelling his retirement just two years after hanging the gloves.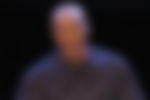 Even though the fight is irrelevant to contemporary boxing, it is still the most talked-about event in the sport today.  While the entire world is dealing with COVID-19, Tyson has snatched the headlines by announcing his return.
ADVERTISEMENT
Article continues below this ad
After outing himself against several other fighters like Wanderlei Silva, Shannon Briggs, and former foe Evander Holyfield, 'Iron' has finalized 'Captain Hook' as his first adversary.
Mike Tyson vs Roy Jones Jr.: Preview
The 54-year-old doesn't have to enter the ring at his dotage. Having cemented himself as one of the greatest, Tyson has nothing left to prove. Yet, he is coming back and has opened up about the point where he thought of finalizing the decision.
In the press-conference of the fight, Tyson said, "I have been training. Someone gave me a proposition to come fight. I believe it was  Bob Sapp and at some point I said. 'hey forget that I don't wanna fight anybody. Then a lightbulb went off from my head 'Bing'"
Roy, on the other hand, wanted to be an example amid tough times. Thus, he couldn't reject the offer of facing Tyson.
'Captain Hook' said, "How can you say at a time when you are going through COVID. We got everything that, everybody has faced with adversity right now. So while everybody is facing with adversaries, you want to be the person who gives them something to look forward to. So, when you get the biggest adversity knocking in front of your door to ring your phone, how can you say no."
As we walk closer to the exhibition matchup, there are some rules we must know to understand the nerve of the fight.
Tyson claims that he will donate the entire profits from the event to various charitable ventures. Earlier, several people have claimed different amounts that Tyson and Jones are supposed to bag, but none of them have been confirmed.
Popular TV anchor Jimmy Kimmel also said that Mike Tyson is guaranteed $10 million. However, the man himself hasn't clarified. So, it is safe to state that charity is the sole motive behind the materialization of the event.
Amid all the rigmarole, both the champions have their fair chances of winning the fight. Here's a look at their chances before stepping up for the big night.
Tyson is one of the most dangerous heavyweights to have ever laced the gloves. Boasting a pro record of 50 wins, 6 losses, and 2- NC, he has knocked out 44 men in his rise to glory.
At 54, he still looks sharp, flexing his power and speed via social media. It's true that Tyson can still floor his opponents with one punch and if he lands it perfectly on Roy, there's no way 'Captain Hook' is standing.
Being the bigger man, Tyson will seemingly have the advantage of unloading bigger shots. However, he can't afford to demean Roy Jones' abilities.
While Tyson will aim for the perfect punch, his defensive skills can also trouble 'Captain Hook'. Tyson is a master of the 'peek-a-boo' technique and he can close the range very fast. Thus, he will not hesitate to change level and unpack his vicious shots.
Roy Jones ended his boxing career in 2018, while he was relishing on a four-fight win streak. Thus, he is seemingly in the grip much more than Tyson. Other than that, Roy's footwork and speed are unparalleled, which has troubled several A-lister boxers.
If Tyson advances with his prowess, he will have to deal with Roy Jones' flexibility too. Adding to that, 'Captain Hook' is also a defensive master who knows how to slip away from the best shots. Hence, he can turn it to be a long night for Tyson.
Additionally, Roy Jones has some serious knockout power in his fist and has all the chances of planting his opponent to the ground. If it happens, the 51-year-old will clearly become one of the most renowned boxers in recent times.
Mike Tyson vs Roy Jones Jr.: Rules
Tyson and Jones will lock horns for eight rounds. Each round will be of 2 minutes. Thus, they will have a total fight-time of 16 minutes opposite each other.
Earlier, they have been advised to sport headgears which the champions have snubbed. So, administrators had to minimize the fight time, considering their age. Moreover, the former champions will wear 12-ounce gloves.
Apart from that, VADA is also conducting drug-tests to pave way for a clean fight, but mari**** has been ruled off from the list of banned substances.
Tyson is a habitual mari***** consumer and also has his own ranch in California. Thus, VADA has taken note of it while filing their drug-test protocols.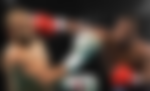 To add some more thrill, World Boxing Council (WBC) has also set up a title (Frontline belt) for the event and the boxing gladiators will face off for the belt. Not only that, but WBC has also formed a set of judges with Christy Martin, Vinny Pazienza, and Chad Dawson. The trio will score the fight and will announce the winner if it goes the distance.
Mike Tyson vs Roy Jones Jr.: Date and Time
Date:- November 28, 2020
Time:- 9:00 PM (E.T)
Venue:- Staples Center (No fans allowed)
How to watch Mike Tyson vs Roy Jones Jr.?
BT Sport is the official broadcaster of the event, and the PPV can be purchased from it. Other than that,  there are two other platforms- FITE.tv, Triller.
In the USA and Canada, FITE will telecast the event. You can tune in from several streaming platforms. TysonOnTriller.com will be the central hub for the blockbuster night. You can also pre-order the fight from various websites.
Tyson vs Jones: Undercard
Jake Paul vs Nate Robinson
Badou Jack vs Blake McKernan
Viddal Riley vs Rashad Coulter
ADVERTISEMENT
Article continues below this ad
Jamaine Ortiz vs. Nahir Albright; Lightweight.
Irvin Gonzalez vs. Edward Vasquez; Featherweight.
Juiseppe Cusumano vs. Nick Jones; Heavyweight.
ADVERTISEMENT
Article continues below this ad
The aftermath of the big night
Tyson has already said that he is looking for many more fights in the future, and this is just the beginning. His venture, Legends Only League, aims to bring back veteran athletes from retirement to action. It will not only restrict themselves to the combat community. Thus, the outcome of the fight will validate Tyson's possible future in the sport.