Mike Tyson's Diet: How Does the Heavyweight Legend Fuel His Body?
Published 03/02/2021, 9:00 PM EST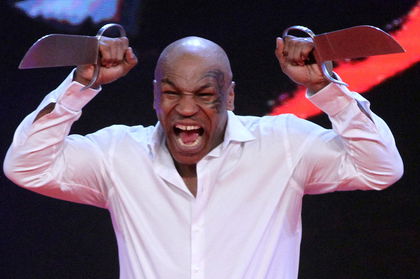 ---
---
Heavyweight legend, Mike Tyson, was not just a commendable world champion but also a unique physical specimen, whose fitness regime was studied by several young boxers and analysts.
ADVERTISEMENT
Article continues below this ad
Honed under Cus D'Amato, a prime Mike Tyson followed strict rules and had no room for error.
Starting from his boxing drills, diet, and workout, Cus chalked up everything, and Tyson had very little say about it. Well, all the sacrifices turned him into the youngest heavyweight champion ever and took him to the top of the game.
ADVERTISEMENT
Article continues below this ad
Aged 54, Tyson still has the skills and can dance inside the ring. A lot of credit is due to the diet chart that honed him to be the best in his game. Here's a look at Mike Tyson's diet.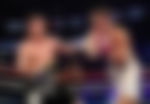 Mike Tyson Diet- Everything you need to know
According to Man of Many, Tyson had his cheat days where he would munch on his favorite dishes. However, for the rest of the time, he had a strict diet, and he seems to have never skipped it.
Being at the top of the game for so long, diet plays a pivotal role. That said, Mike Tyson knew about it.
Breakfast
Tyson usually used to begin his day with oatmeals, milk, and vitamin supplements. While most of the people chose to avoid carbs, Tyson consumed a lot of it in his breakfast.
That's what gave him the big-built physique alongside several other factors.
Lunch
Tyson reportedly used to have a light lunch, inclusive of proteins. Chicken breasts, Rice, and orange juice comprised his mid-day meal. Meanwhile, Tyson had intense training sessions in between. So, he chalked up his food plans based on them.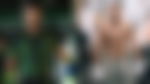 Dinner
Tyson used to end his day with another rich meal. At dinner, the heavyweight great mostly had steak, pasta, and orange juice. Tyson had broken his meals into several phases and dinners were one of the most essential diets in his everyday life.
Meanwhile, Tyson also used to consume a protein shake blended with bananas in his snack.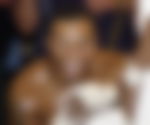 That said, Tyson had his minor cheat days where he would munch on Ice cream and Cap and Crunch cereal. Those were his favorites, and Cus allowed Tyson to have them at some stages.
ADVERTISEMENT
Article continues below this ad
Diet is an important element of an athlete's career, and Tyson expressed a lot of respect for his eating habits. It is one reason why he could gain so much success in the sport.
Do you think Mike Tyson was the greatest heavyweight of his time?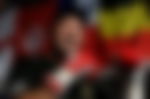 ADVERTISEMENT
Article continues below this ad