Mike Tyson's Ex-Coach Ridicules Tommy Fury's Performance on Jake Paul's Undercard
Published 09/04/2021, 11:41 AM EDT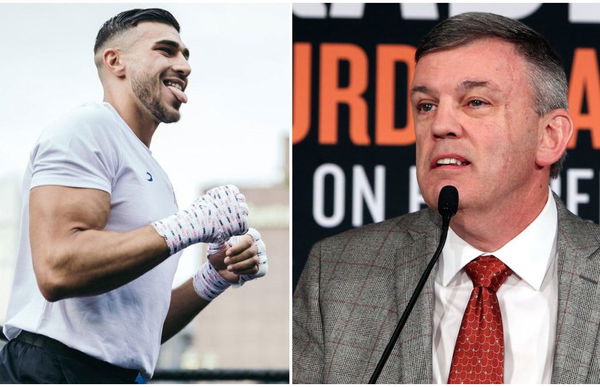 ---
---
Given the difference in height, weight, reach, and pro-boxing experience, Tommy Fury pulled off the obvious on August 29. He was simply levels above Anthony Taylor. The Englishman secured a unanimous decision win over his opponent.
ADVERTISEMENT
Article continues below this ad
Much like many others in the boxing community, even trainer Teddy Atlas did not seem impressed by the 22-year-old's performance. Atlas recently spoke about Tommy Fury's US debut and heavily criticized him. He mentioned he had only seen 40 seconds of that fight, but still made some bold claims about the English fighter.
ADVERTISEMENT
Article continues below this ad
"He's just not polished. the nicest thing I could say is he's a good-looking guy and he might be better off in some ways, again, how can it not come off as a knock and I don't mean it to but the truth is the truth.
"He might be better off modeling those gloves with those trunks than he is fighting in them.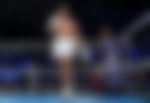 "Having saw 40 seconds of it, if there was stock for sale, I'm not buying. Again, if it comes off, you know, I'm talking about him being crude, I don't want to come off rude or cruel but again, we're here, to tell the truth to the audience.
"And, does that mean he can't improve? No. He's obviously a work in progress but how much time do you have to improve and to what level can you get to? I can't perceive him getting to any kind of consequential level," said Teddy Atlas.
Why Tommy Fury vs Jake Paul still makes sense
Leading up to the Paul-Woodley fight, Showtime added Tommy Fury to the main event's undercard. This was an interesting move on the chessboard as Paul and Fury have been feuding online for months.
The decision to bring Fury on board seemed like a precursor to Paul's next fight against an undefeated pro-boxer. With this, boxing purists and Jake Paul critics tuned in to the event as well just to assess if Tommy Fury has what it takes to dominate 'The Problem Child'.
While Tommy Fury has received some criticism from big names in boxing, it is important to note that he is still just 22-years-old.
Many have also criticized Fury for facing opponents with more losses than wins. Fury has even acknowledged that and believes that has helped him grow as a professional boxer. Moreover, fighting heavily uneven opponents is not an uncommon practice for most pro boxing debutants. Many championship fighters have done the same in the past, but Fury's record came under the spotlight because of his rivalry with Jake Paul.
Tommy Fury has stated that he is committed to the sport and that he is willing to put in the work to improve further. The criticism against his performance on August 29 primarily stemmed from his inability to knockout Anthony Taylor. The fans expected pure fireworks from the bulky 22-year-old; however, he failed to live up to the crowds' expectations.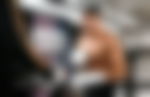 ADVERTISEMENT
Article continues below this ad
Despite all of that, he still fought well and showed decent skill inside the ring. His performance in his US debut proved that there is still immense room for improvement.
However, he could still be a tough challenge for Jake Paul. Unlike Woodley, at least Tommy Fury did not wait on that one shot. He understands the importance of the 'stick and move' in-ring approach. Jake Paul's go-to 1-1-2 combination might not be effective against Fury, who has a clear height and reach advantage.
Regardless of what he did in his US debut, he could definitely be a problem for the 'The Problem Child'.
ADVERTISEMENT
Article continues below this ad
What do you make of Tommy Fury?