'Naomi Will Beat Your A**': Mike Tyson Warns Rosie Perez About His Ex-girlfriend Naomi Campbell
Published 06/28/2022, 1:30 PM EDT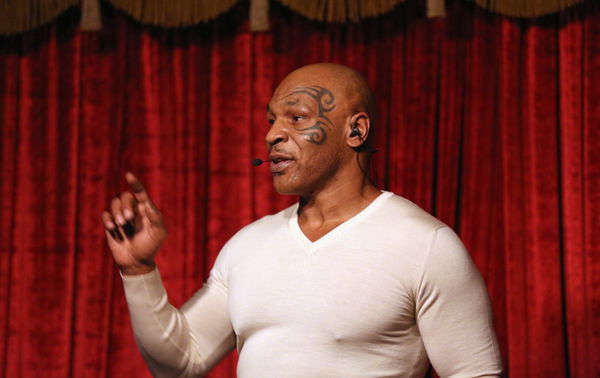 Mike Tyson has seen his fair share of wives and ex-girlfriends. The legendary boxer has been married three times and has had numerous girlfriends in the past. But now, Tyson is a settled man and is married to Lakhira Spencer, better known as 'Kiki' since 2009.
ADVERTISEMENT
Article continues below this ad
However, Iron Mike had some thoughts to share about one of his ex-girlfriends, former model, Naomi Campbell, with renowned actress Rosie Perez.
ADVERTISEMENT
Article continues below this ad
Mike Tyson warns Rosie Perez about his ex-girlfriend
Rosie Perez recently appeared on the Hotboxin'with Mike Tyson podcast and discussed the time when Perez and her sister met Tyson and Campbell at a nightclub.
Perez then shared an incident between her sister and Campbell that led to an altercation between the two. She said, "She was whipping her hair back and forth and it hit my sister and my sister said to you, who's the lady with the horsehair? And you laughed so hard and Naomi's such a bada**, she stepped right in front of my sister's face and she goes, say that s**t to my face"
Even Mike Tyson couldn't control his laughter after listening to this and goes on to say that his ex-wife was always looking to fight someone. He stated, "Naomi's always talking like she's gonna fight somebody, so I want to see her fight somebody because she always talks about what she's gonna do to somebody."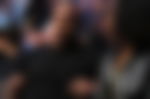 He then goes on to warn Perez and tells her not to underestimate Campbell. "Naomi will beat your a** though and guys don't underestimate her," Tyson added.
Even though the relationship between the two didn't work out, Tyson seemingly still has respect for his ex-wife.
Mike Tyson's ex-girlfriend eats his pigeon
ADVERTISEMENT
Article continues below this ad
Mike Tyson still has respect for Campbell, albeit, the same cannot be said for his other ex-girlfriends once cooked and ate one of the boxer's pet pigeons. The Baddest man on the planet revealed on the talk radio show 'Boomer & Carton,' the time when his ex-girlfriend grabbed his pet pigeon and proceeded to cook it,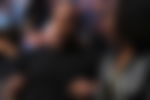 "She happened to grab one and—she cooked one and proceeded to eat it." Lastly, he said that this incident was the reason he ended up breaking up with his ex-girlfriend, "And I just couldn't do it. It just wasn't the right thing to do. That's why she's not my woman anymore"
ADVERTISEMENT
Article continues below this ad
Watch This Story: The Real Reason Mike Tyson Wanted to Fight a Silverback Gorilla
What do you make of the incidents revealed by Mike Tyson and Rosie Perez? Let us know in the comments below.