"Nobody Talks About Feelings" – Tyson Fury Details the Challenges He Faced Growing Up
Published 12/22/2020, 6:27 AM EST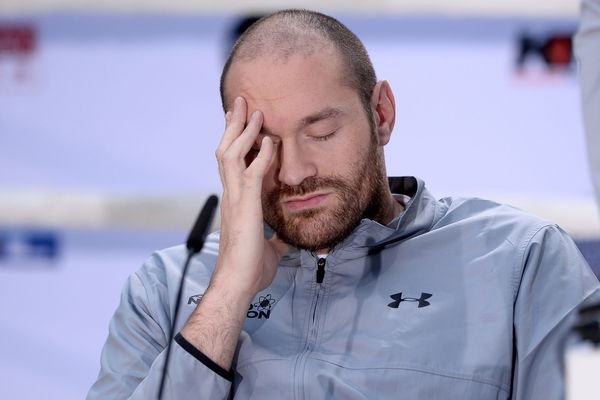 ---
---
We all know, WBC heavyweight champion Tyson Fury had battled severe depression and being overweight to reach where he is at today. The battle came midway after he already became a world heavyweight champion in 2015.
ADVERTISEMENT
Article continues below this ad
While the entire world looked at Tyson Fury as the unified world titleholder, he was slowly drowning in depression.
Cut to now, Fury is again the WBC heavyweight champion with zero defeats inside the boxing ring. However, his personal life battles remain to be his biggest challenges.
ADVERTISEMENT
Article continues below this ad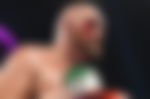 'The Gypsy King' has spoken about it several times in the past, and he continues to do so. He connected with the Jonathan Ross Show to discuss several aspects of his life, one being the struggles with mental health.
Fury hails from a fighter's family. He claims people used to recall him as a superhero. So, it was bizarre when they found about Tyson Fury's depression.
'The Gypsy King' said, "I come from a fighting family, where everyone is like a tough guy. Nobody speaks about feelings and especially not to come out with something like, 'Oh I have got mental problems'."
He added, "For me, it's like all my friends, family, they look at me like I am some sort of a superhero. They don't ever think of me as a man as a normal person."
Tyson Fury- The Tale after depression
Amid all the stigma around his personality, Fury still opened up on his mental issues. But, he didn't receive an appropriate response.
People billed him as an attention seeker and even his wife, Paris Fury, couldn't offer much to help. As per 'The Gypsy King', people were ignorant about mental health and he seemingly changed it up for them.
Recalling the darkest phase of his life, Fury said, "So when I come up with all that sort of stuff, everyone was like, What? This person has got like weakness or whatsoever. I didn't see it as a weakness. Because I thought I can't suffer in silence anymore, for a long, long, long period of time, I used to just bottle it up."
He continued, "Everyone thought I was like an attention seeker or they didn't really understand. Because in my family they didn't really have much education on mental health problems or what it was… Just a usual stigma around."
Tyson Fury is also an author now. He has published two books that speak about all his personal life battles.
ADVERTISEMENT
Article continues below this ad
It is no surprise, both the books became best sellers. It shows how people are interested in his life. That said, Fury is back in fighting shape and is already one of the most popular global athletes. After snubbing the BBC awards of 2020, Fury won the Ring Magazine fighter of the year for the second time in his career.
His personal life is one of the most encouraging tales of how a man can beat every single odd to reach the pinnacle of his career.
Do you think Tyson Fury's life story is inspiring enough for the world?
ADVERTISEMENT
Article continues below this ad
Trending Stories