"Nobody's Coming to Watch You" – Mikaela Mayer Blasts Ewa Brodnicka
Published 09/13/2020, 2:43 PM EDT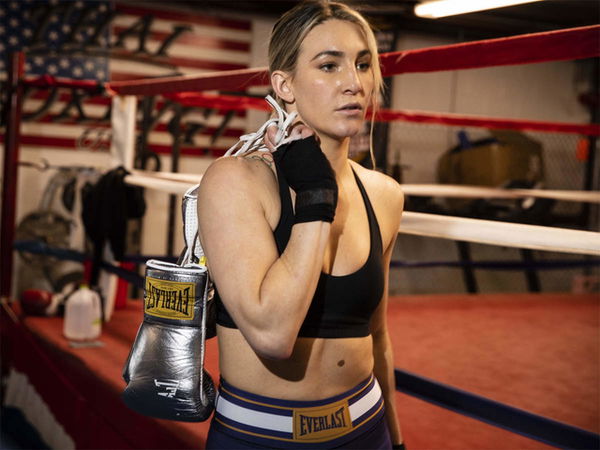 Mikaela Mayer is gearing up to take Ewa Brodnicka's belt away from her. The former US Olympian isn't looking to do so quietly. Confident in her opponent's inability to sell the fight, Mayer has taken the onus upon herself to make the viewers look up to the fight with her trash-talking skills.
ADVERTISEMENT
Article continues below this ad
Ewa Brodnicka is the longtime WBO super featherweight champion. The Polish fighter won the interim belt in 2017 and followed it up by beating Sarah Pucek for the title unification. She has had a dominant reign as a champion. However, a fight with Mayer wouldn't have been on the top of her priority list.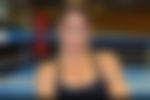 ADVERTISEMENT
Article continues below this ad
Brodnicka was looking to add another belt in her collection by going against Terri Harper. However, Harper's title defense against Natasha Jonas ended in a draw. Thus, Ewa will now head to Las Vegas to defend her junior lightweight belt against Mikaela Mayer.
Right around the time, the fight started coming together, Mayer had taken to social media to blast her undefeated opponent. She believes that her amateur experience will give her the edge over Brodnicka.
"Dude… @ewabrodnicka is soft. You haven't said a word because you know you can't hang with this era of women's boxing. At least go out with some honor," Mayer wrote on Twitter last month.
As of late, Mayers has continued with her barbs on social media. She has proclaimed that Brodnicka's next fight will be her last.
"Someone's gotta sell the fight, nobody's coming to watch you flop around and hold. Your article my picture, you're the champ I'm the draw, enjoy your last fight. @ewabrodnicka," she wrote on Twitter.
Ewa Brodnicka also looking to up her trash-talk game for Mikaela Mayer
ADVERTISEMENT
Article continues below this ad
While Mayer seems like the young and brash upcoming fighter, the Polish fighter isn't looking to stay at the receiving end of all the trash-talk. This is her first fight on U.S. soil. While there will be no crowd, Brodnicka still would want to put up a show.
"She talks a lot, she makes a lot of noise," Brodnicka said while talking to Sky Sports. "I responded only once. After I didn't respond because I wanted to be sure the fight would happen."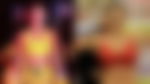 ADVERTISEMENT
Article continues below this ad
"I have fought in the past with a Polish girl who spoke a lot. I also like to trash talk and I like to make a show of the weigh-in!"
As far as Mayer's skill set is concerned, Brodnicka rates her pretty highly. Since Mayer is a taller opponent compared to others, the junior lightweight champ expects an interesting fight.