'Not a Chance, Buddy' – Oscar De La Hoya Responds to Eddie Hearn's Vision to Monopolize Boxing Like UFC
Published 04/06/2021, 6:00 AM EDT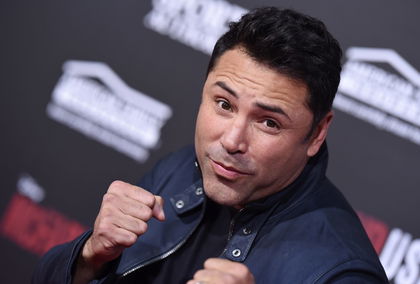 ---
---
Oscar De La Hoya was one of the most recognizable boxers of his generation. His success and fame gave him the famous nickname- 'Golden Boy.' After an illustrious career, the former world champion has become a successful boxing promoter. And he has now lashed out at fellow promoter, Eddie Hearn.
ADVERTISEMENT
Article continues below this ad
Hearn has previously stated his love for the UFC model and has repeatedly called for boxing to follow a similar route. He even claimed he is working towards a blueprint that the sport can follow to make it better for fans. However, it appears this did not go down well with De La Hoya.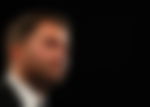 The promoter took to his social media to reveal his thoughts, and Michael Benson was quick to catch onto his reaction. The former six-weight world champion wrote, "What do you think of this guy @eddiehearn haha he wants to monopolize the sport I love and have been doing since I was five years old not a chance buddy."
ADVERTISEMENT
Article continues below this ad
This comment showed De La Hoya's disapproval of Hearn's claims that Matchroom Boxing will become a global force.
READ: Eddie Hearn's Wife: Who Is the Matchroom Sport Kingpin Married To?

Could this be a start of a rivalry between Eddie Hearn and Oscar De La Hoya?
It is no secret that certain promoters can not get along with each other. Given that boxing is a sport where negotiations play a major role, relationships between promoters can break down during fight negotiations as well. So could this be the start of something between the two famed promoters?
After months of fighting a legal lawsuit against Canelo Alvarez, De La Hoya lost his prized fighter. However, Hearn swooped in and signed the Mexican champion to a short-term deal and delivered the bouts he wanted.
ADVERTISEMENT
Article continues below this ad
This was an enormous blow to the 'Golden Boy.' Despite this, there seemed to be no hard feelings between the two promoters. However, these comments now showed maybe De La Hoya is slowly developing a disliking of Hearn.
What do you make of these comments from Oscar De La Hoya? Do you think he's right, or do you think it's merely spite?
ADVERTISEMENT
Article continues below this ad