Not Lennox Lewis, but Fifth-Grade Girls Gave Mike Tyson the Worst Beating of His Life
Published 01/20/2023, 1:45 PM EST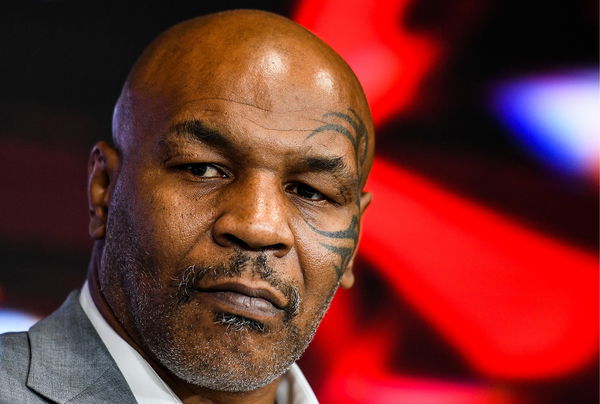 Boxing legend Mike Tyson was one of the most fearsome boxers during his prime. The former heavyweight champion struck fear into his opponent's hearts even before fights, as he was a master of mental warfare. This, combined with his in-ring prowess and strength made him a foe to be reckoned with.
However, this wasn't always the case with Iron Mike, as he was bullied a lot during his childhood growing up in a tough neighborhood. Despite this, Tyson detailed the time he was bullied by someone unexpected.
Mike Tyson reveals how he was bullied by fifth-grade school girls
ADVERTISEMENT
Article continues below this ad
In his book Undisputed, Tyson revealed how he wasn't able to talk to girls during his childhood on the 27th page. Moreover, he even detailed an incident when he wanted to play with some girls and started teasing them. This would not end well for 'The Baddest Man On The Planet' as he was then terrorized by the fifth-grade girls who beat him senselessly after he approached them.
"Even though I was starting to look at the role, I never could get on with the girls back then. I liked girls, but I didn't know how to tell them I liked them at that age. One time, I was watching these girls jump rope, and I liked them and I wanted to jump rope with them, so I started teasing them and, out of nowhere, these girls in the fifth grade started beating the sh*t out of me," said Tyson.
Despite this, Tyson added that the real reason the girls were able to beat him was that he didn't fight back. However, while Iron Mike wanted to form a friendship, the girls wanted to showcase their superiority over a young Tyson.
Tyson details why he didn't fight back after being bullied
In the next line, Tyson claimed that he wanted to only play with the girls. He didn't want to hurt the girls, but rather jump rope together. However, by the time Tyson got serious about fighting the girls, someone broke the fight and separated them.
ADVERTISEMENT
Article continues below this ad
"I was playing with them, but they were serious and I was just taken by surprise. I got serious about fighting back too late. By then, somebody came and broke it up and they'd gotten the best of me. I didn't want to fight them." He added.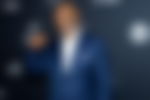 Many people think that former undisputed heavyweight champion Lennox Lewis was Tyson's biggest foe and gave him his hardest fight ever. However, these girls might have the rare title of getting one over Iron Mike, but only at his mercy.
ADVERTISEMENT
Article continues below this ad
What did you think about Tyson getting bullied by fifth-grade girls? Let us know in the comments.
Watch This Story: Mike Tyson's Last 5 Fights in Boxing
Edited By: Ajinkya Aswale