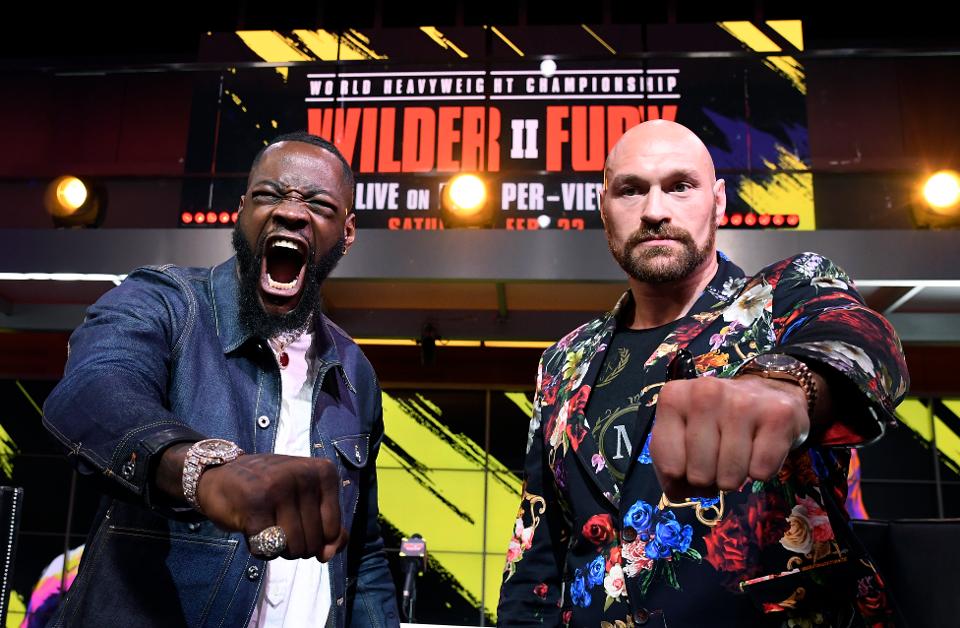 "The Gypsy King" Tyson Fury met Deontay Wilder earlier this year as he snapped the 'Bronze Bomber's undefeated streak. Wilder was riding on the verge of many records before he met Fury in February. This included his inspiration, Muhammad Ali's record of most title-defenses.
Moreover, he even lost his WBC belt to Fury. However, this doesn't make him any less of the champion than he has established himself as with a stunning record of 42-1-1.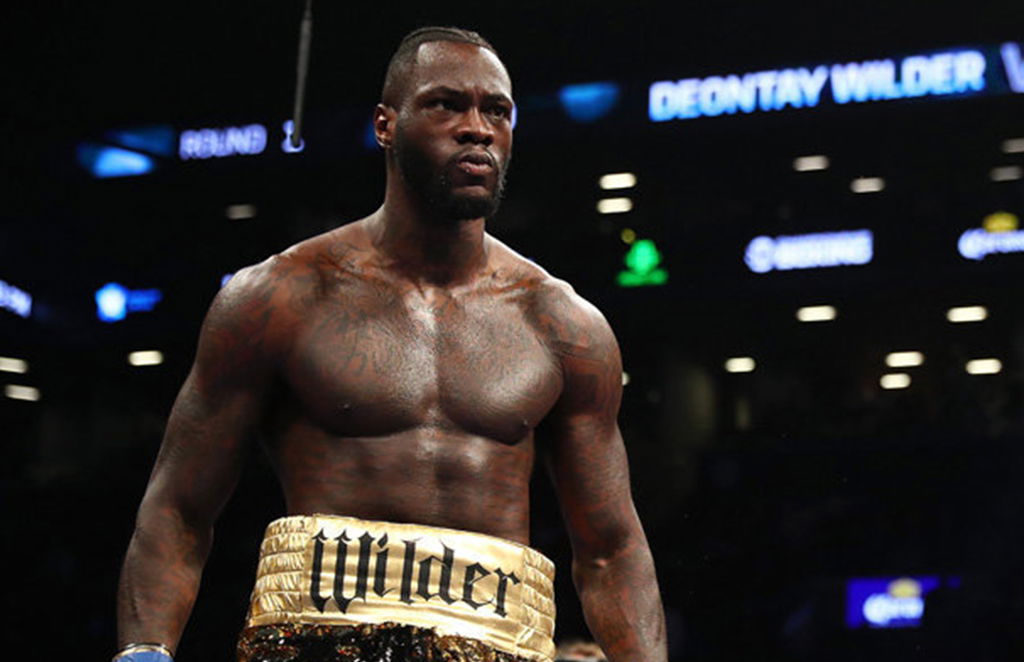 However, many robbed Wilder of his well-deserved credibility in the sport after his first loss. Many even believe that fighters like Anthony Joshua and Dillian Whyte, too, can beat Wilder.
Nevertheless, Tyson Fury shut everyone with thoughts of the like in a recent interview with iFL TV. He said,
"Wilder beats Joshua, he beats Whyte, Jarrell Miller. There's nobody who can beat Deontay Wilder. Are you joking? The 'Bronze Bomber'? One-touch on their faces and they're gone forever. Goodnight Vienna! He would do to Whyte and Joshua what he did to Dominic Breazeale. Put them unconscious in round one. They ain't got the skills I've got. [They] can't touch this[Wilder]. This can't be touched. I just wanna see them fight. They wanna call Wilder this, that and the other, but he will put them to sleep, easy."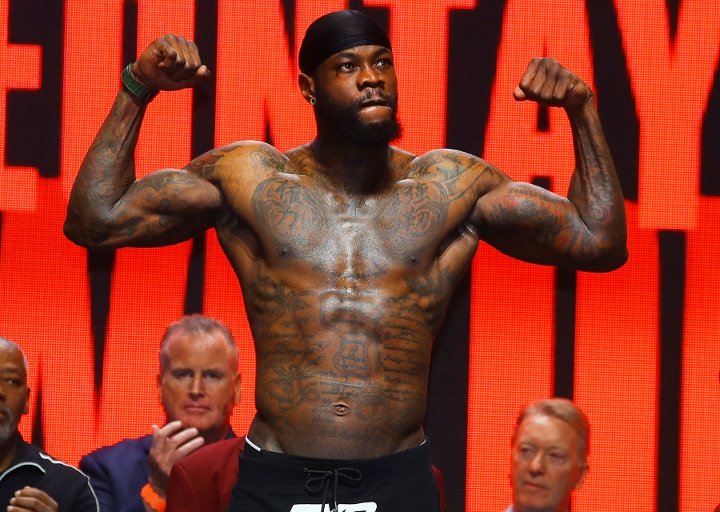 "Soon as he touches them, they're gone. They've got no defense and just walk into punches. What are they gonna do? Walk him down, without a feint, without [any] footwork? Please. You won't walk a man like that down. He'd punch holes in you! I'd definitely, definitely back Wilder to knock the pair out, for sure." [quotes from Talksport.com]
Tyson Fury names the only other boxer who can beat Deontay Wilder
Carrying on heaping praises at Wilder, Fury said there was only one boxer who might be able to give Wilder a run for his money. He said,
"They're the only two people in the heavyweight division alive today that could give Deontay Wilder trouble. That's [me] and Oleksandr Usyk."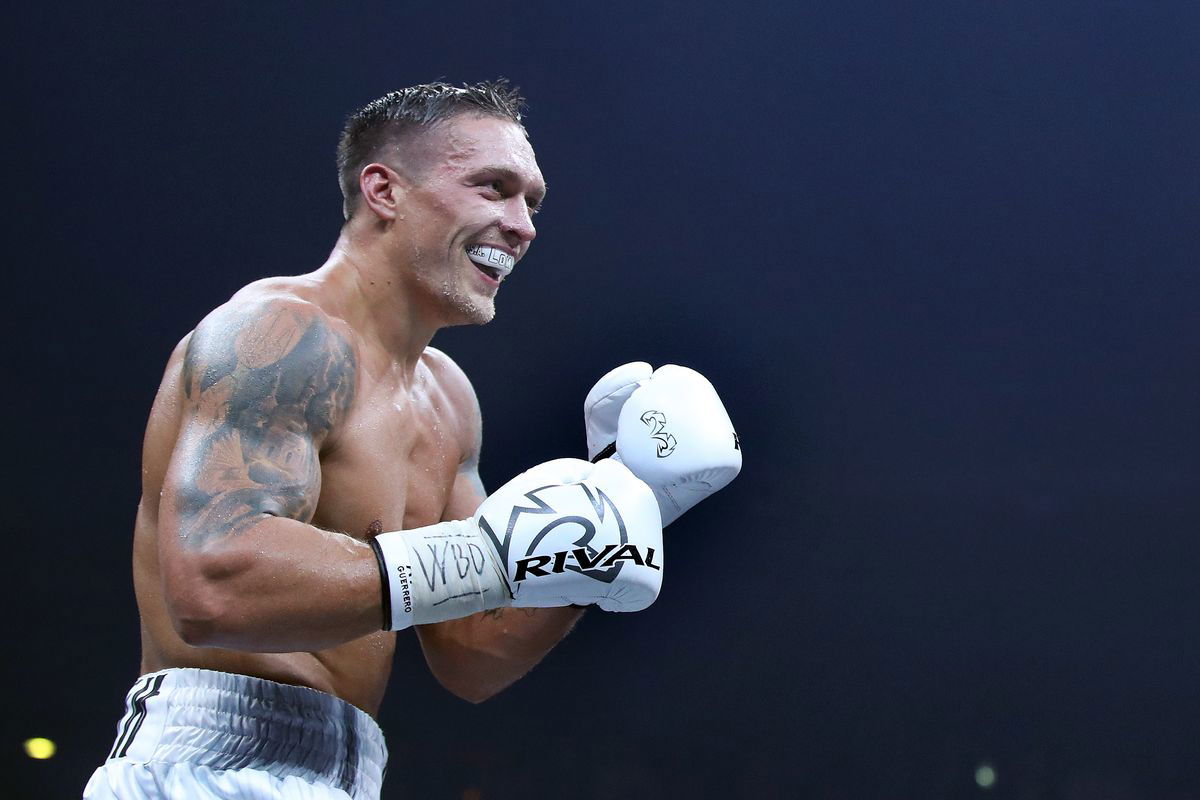 He even gave the explanation behind why he thinks so.
"I'm an absolute beast, warrior, legend, 'lineal' champion. And Usyk because he's a master southpaw, slick boxer. He's had a lot of experience and he knows how to deal with power punchers."
The 33-year-old Ukrainian does have rich experience and a blotless pro record. Furthermore, he is also next in line to face AJ for the WBO title.
How do you think he would fare in a fight with Wilder?