Oscar De La Hoya Apologizes for Gilberto Ramirez's Unprofessional Debacle but Eyes Title Fight for Next Move
Published 03/19/2023, 7:00 AM EDT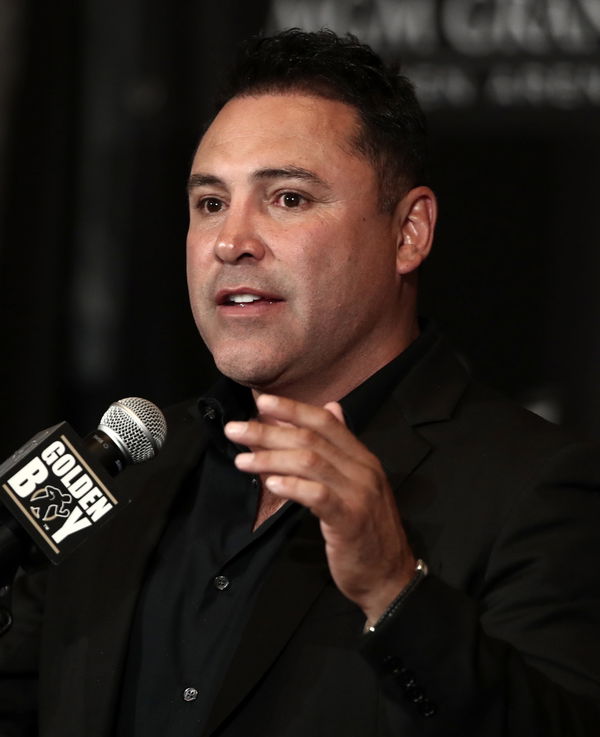 The anticipation was palpable as the middleweight boxers, Gilberto Ramirez and Gabriel Rosado, stepped onto the stage. The fans seemed excited about the thrilling showdown between these two skilled fighters. Both had a lot to prove, and the stakes were high. But as the weigh-in approached, tension mounted as Ramirez struggled to make weight. When the scale finally revealed his weight, the disappointment was overwhelming. Ramirez had missed weight by a whopping 7.6 pounds, and the fight was called off.
The air was thick with disappointment and frustration as the fighters retreated back to their camps. But amidst the disappointment, there were also intriguing possibilities to consider. Would Ramirez be able to bounce back and make weight for a future fight? Would Rosado face another opponent instead?
Oscar De La Hoya suggests a possibility for 'Zurdo' Ramirez
ADVERTISEMENT
Article continues below this ad
Ramirez missed weight by a significant amount, weighing in at 182.6 pounds, which is 7.6 pounds over the agreed-upon weight limit of 175 pounds. Oscar De La Hoya, promoter and former world champion boxer, was quick to address the situation and apologize to fans for the inconvenience. "It's uncalled for, it's unprofessional, and I feel bad for all the fans who were ready to see Rosado and Zurdo," said De La Hoya in an interview with DAZN. "I think Rosado deserves another shot right away and I want to get him a fight ASAP."
As for Ramirez, De La Hoya suggested that the young boxer needs to reevaluate his career and decide whether or not he truly wants to continue in the sport. "'Zurdo' has to really think about and dig deep down inside what he really wants to do. Does he want to stay in the sport? Or is his heart not into it? So, he's got a lot of thinking to do but I think there's a lot of opportunities for 'Zurdo' and for Rosado as well."
When asked if he would like to see Ramirez move up in weight, De La Hoya replied, "You actually gave me a good idea. Why not go up in weight and fight Badou Jack? He just crowned himself world champion. It'll be a great fight so hopefully we can make that happen soon."
A potential fight against Badou Jack could be on the horizon for Ramirez
Ramirez, also known as 'Zurdo,' is a former WBO Super Middleweight champion with a record of 44 wins with 30 knockouts against 1 loss. Badou Jack, on the other hand, is a former WBC and WBA Super Middleweight champion and the WBA Light Heavyweight champion who recently won the WBC Cruiserweight title on February 26, 2023, beating Ilunga Makabu.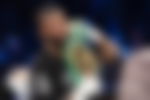 A fight between Ramirez and Jack would certainly be an exciting matchup, and it's clear that De La Hoya sees the potential in the young boxer. It remains to be seen whether Ramirez will take De La Hoya's advice and move up in weight to take on Jack, but one thing is for sure – fans are eager to see the young boxer back in action and making a statement in the ring.
ADVERTISEMENT
Article continues below this ad
Despite the questions surrounding Gilberto Ramirez's motivation and commitment to boxing, Oscar De La Hoya remains optimistic about his future. The former five-division world champion believes that there are still plenty of opportunities for Ramirez, but the decision ultimately lies with the fighter himself.
ADVERTISEMENT
Article continues below this ad
What are your thoughts on Gilberto Ramirez' failed weight cut? As suggested by De La Hoya, should 'Zurdo' make the move to Light Heavyweight and challenge for the title? Share your views and opinion with us in the comments below.
Watch This Story: Oscar De La Hoya's offer to Broner
Edited By: Shibu Immanuel