Oscar De La Hoya Brands Canelo Alvarez vs Dmitry Bivol Fight As "The Stupidest Move"
Published 05/14/2022, 11:45 AM EDT

Follow Us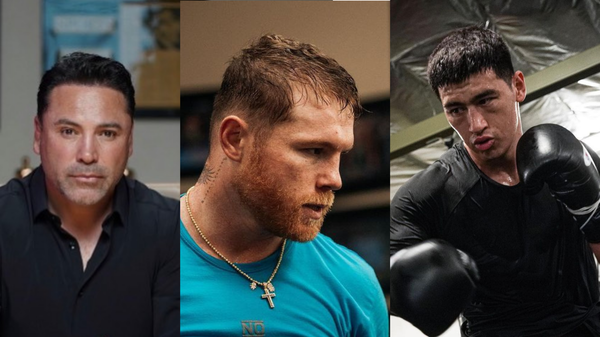 Dmitry Bivol pulled the biggest upset in modern-era boxing history. The Russian sent a spark through the boxing world by seizing the winning chariot of boxing's biggest icon, Canelo Alvarez. Many could not digest the fact that the man who was lesser known before the fight became an overnight star.
Following Canelo's defeat, his promoter turned foe Oscar De La Hoya came up blasting this match-up. The former six-weight division champ billed Canelo's moving up in weight class to face Bivol as "the stupidest move".
ADVERTISEMENT
Article continues below this ad
According to USA Today, 'The Golden boy', commented on Canelo's defeat.
The former champ said, "It was the stupidest move … whoever allowed Canelo to fight Bivol. I would've never allowed Canelo to fight Bivol. Look exactly at what happened. Canelo's on the top of the world. He's the king. Why fight a guy that if Canelo fights 10 times, he loses 10 times? And he has nothing to gain. Nothing to win. Nobody knew Bivol."
Per De La Hoya, it was the duty of Canelo's team to know what was the best move for his fighter. The team did not guide Canelo in the proper direction and eventually, the Mexican star took a terrible fight of his career.
What did Oscar De La Hoya say about Bivol's win over Canelo Alvarez?
Giving a closer look at the fight, De La Hoya highlighted the difference between the styles of Canelo and Bivol. He elaborated on the reason why Bivol won the bout.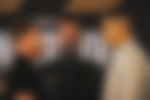 Calling the Russian a bigger guy, De La Hoya said, "Bivol fought a disciplined fight. His distance was perfection. Every time Canelo wanted to throw a hard left hook to the body or to the head, Bivol either got closer or backed up to the perfect distance to deflate Canelo's power. And Bivol's jab was a thing of beauty."
ADVERTISEMENT
Article continues below this ad
Undoubtedly, Bivol was the superior boxer that night. He had an edge over Canelo on several grounds. He was calm and focused, which eventually worked in his favor.
Nevertheless, there is no doubt about Canelo is a type of fighter who doesn't back down from taking up a challenge. Hence, many are of the opinion to give Canelo props for going up against a great skilled fighter in Dmitry Bivol.
ADVERTISEMENT
Article continues below this ad
Watch This Story: Boxing Schedule May 2022
What do you think of Oscar De La Hoya's comment on Eddie Hearn? Let us know in the comments below.