Oscar De La Hoya Shares Disturbing Video From His Hospital Bed
Published 09/04/2021, 8:08 AM EDT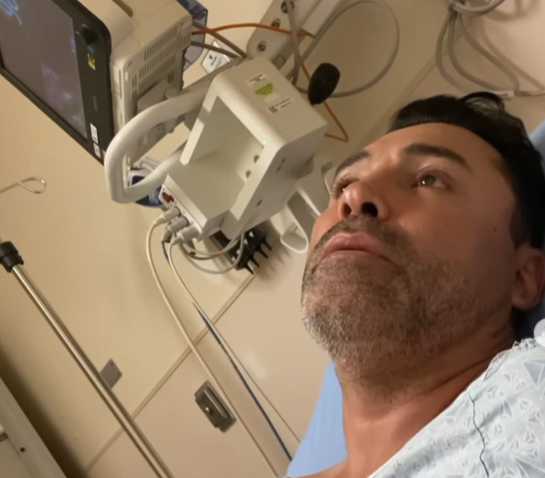 ---
---
The former six-division champion, Oscar De La Hoya, was set to return against Vitor Belfort next week, which is no longer happening. The American-Mexican has contracted Coronavirus, despite being vaccinated, and is currently under extreme medical care. So there's no way we are seeing 'Golden Boy' in action soon.
ADVERTISEMENT
Article continues below this ad
This has clearly come as a shock to the fight fans who seem disheartened at this point. After a 13-year hiatus, De La Hoya's return in a Triller PPV could have been massive. That said, the former champion is also vexed with the medical outcome and has vowed to postpone his return to the end of this year.
ADVERTISEMENT
Article continues below this ad
Oscar De La Hoya filmed himself from the hospital bed and shared his love for the fans. He also revealed some insights from his latest training camp, along with some updates for his combat future. The particular clip has already sent the combat world into a frenzy.
In the caption of his Instagram post, Oscar De La Hoya wrote, "Wanted you to hear directly from me that despite being fully vaccinated, I have contracted Covid and am not going to be able to fight next weekend. Preparing for this comeback has been everything to me over the last months, and I want to thank everyone for their tremendous support. I am currently in the hospital getting treatment and am confident I will be back in the ring before the year is up."
Meanwhile, a return to action may not be a very smart decision. Although De La Hoya has been a prolific pugilist all his life and is a top-tier name in the books, the 48-year-old may get a harsh reality-check on his return.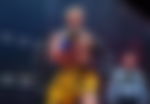 Oscar De La Hoya in 2021
ADVERTISEMENT
Article continues below this ad
Most of De La Hoya's contemporaries like Floyd Mayweather, Manny Pacquiao, and Julio Cesar Chavez Sr. have returned to the ring this year and secured big paydays. This justifies why the Golden Boy Promoter is looking for a comeback fight. However, he had claimed that he would remain active for a few more bouts, showing that he intends his comeback to be a series of fights rather than a sole fight.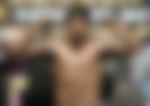 Following a scrap against Belfort, De La Hoya was looking to challenge Mayweather or Canelo Alvarez. However, now, he will have to overcome the medical setback and then craft a fresh plan for his return. By then, a lot can change in the combat world and 'Golden Boy' might have to hunt for a fresh opponent.
ADVERTISEMENT
Article continues below this ad
Watch This Story: Top 5 Best Seling PPV Fights of Floyd Mayweather's Career
Do you think Oscar De La Hoya needs to return to action? If he does, will it just be for one fight, or will he stick around for a while?