Oscar De La Hoya Shows off His Insane Belt Collection – Says "The Ring" Belt Is Most Important
Published 09/16/2020, 4:14 AM EDT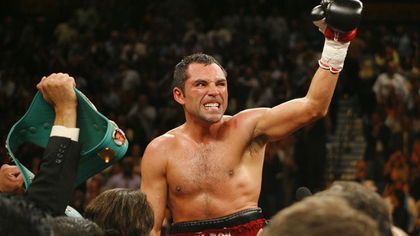 ---
---
In a recent interview posted by ESPN Ringside on Twitter, the former six-division world champion and three-division lineal champion, Oscar De La Hoya, gave ESPN a tour of his house.
ADVERTISEMENT
Article continues below this ad
Oscar showed them his belts, which were magnificently kept for display. De La Hoya also claimed that today's fighters don't care about championships anymore. But for him, belts — especially "The Ring" title — mean more than anything.
"You know what it is, I can understand why fighters say that belts don't matter because they don't fight for what I fought. Back then we fought for glory, we fought for the actual belt because the actual belt meant something.
ADVERTISEMENT
Article continues below this ad
"Whenever you're a 'Ring' belt champion, you know you're a champion. There's no way around it. You're either number 1 or number 2, that's it."
Are the comments made by Oscar De La Hoya true?
Well, to be honest, there's a certain truth to what De La Hoya said. Belts don't matter to fighters as much as they used to back in the day. Fighters nowadays are more focused on garnering fame and money than honor and glory.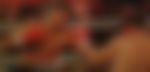 The main reason for this might be that in a sport like boxing, where everything is so unpredictable, fighters want to earn as much money as possible to secure their future and comfortably spend the rest of their lives.
ADVERTISEMENT
Article continues below this ad
Another reason could be social media. More and more importance is being given to a flashy lifestyle these days. Fighters with expensive cars, clothes, and mansions are being idolized more than the ones with championship belts. And since the lifestyle gets more attention, fighters will naturally be drawn towards achieving that.
Oscar De La Hoya (39-6, 30 KOs) has lately announced his return to the world of boxing at 47. After having Oscar's last bout in 2008, where he was beaten by Manny Pacquiao, he has given boxing another shot.
But the question remains: Who will be his opponent? Is it gonna be a rematch against Pacquiao or even Floyd Mayweather? Or is he going to fight someone he hasn't faced before? Let's wait to find out.
ADVERTISEMENT
Article continues below this ad
WATCH: Oscar De La Hoya Defies Doubters Ahead of His Comeback