Oscar De La Hoya Still Hopeful of Resetting Everything With Canelo Alvarez
Published 09/12/2020, 3:47 PM EDT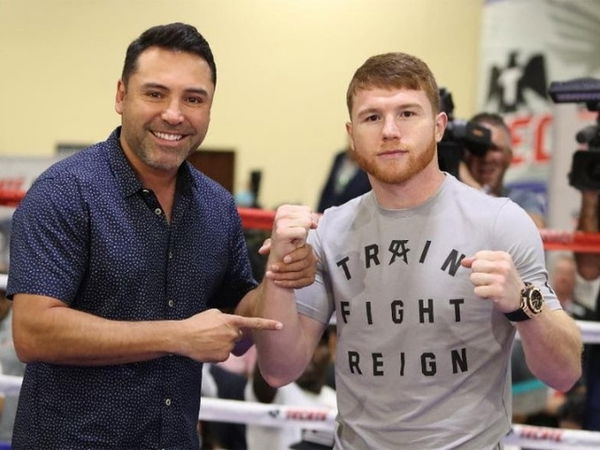 ---
---
It seems that Canelo Alvarez has a tedious work for him regarding his latest courtroom battle with Golden Boy and DAZN. A U.S. District Court dismissed the lawsuit filed by Alvarez on Friday. Consequently, Oscar De La Hoya now sees this as an opportunity to reset the entire situation.
ADVERTISEMENT
Article continues below this ad
In the lawsuit, Alvarez has failed to identify the alleged citizenship of the parties involved. The Mexican star had named DAZN North America, Inc., DAZN Media Inc., DAZN US LLC., Perform Investment Limited, Golden Boy Promotions LLC, Golden Boy Promotions Inc., and De La Hoya as defendants.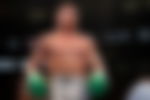 ADVERTISEMENT
Article continues below this ad
He is currently seeking damages in excess of $280 million. However, if the four-weight world champion wants to achieve the same, he will have to fill the holes in his lawsuit.
"Absent unusual circumstances, a party seeking to invoke diversity jurisdiction should be able to allege affirmatively the actual citizenship of the relevant parties. As a result, plaintiffs' allegations are not sufficient to invoke this Court's diversity jurisdiction," noted the district judge for the U.S. District Court (as per a copy of the ruling obtained by BoxingScene.com)
Alvarez and his legal team have yet to make a statement. However, the Golden Boy CEO wishes to leverage the setback to his advantage.
While yesterday's order does not end the case, we are hopeful that this error will allow us to reset, and refocus on what's important – working together to get Canelo back in the ring against a top opponent ASAP.

— Oscar De La Hoya (@OscarDeLaHoya) September 12, 2020
Oscar De La Hoya wishes to enter arbitration with Canelo Alvarez and his lawyers
The contract that Canelo Alvarez signed with DAZN was the biggest in boxing history. However, there were certain loopholes in the same which is one of the reasons for the dispute. As revealed by the lawsuit, the contract is actually between DAZN and Golden Boy Promotions. The latter has the responsibility of paying Alvarez.
ADVERTISEMENT
Article continues below this ad
However, with a global pandemic halting everyday operations, both the parties have had a hard time putting up fights for the Mexican. DAZN wants Alvarez to fight a "premium" opponent once in a year. However, it doesn't have a "list" of such opponents.
While the contract has issues, De La Hoya wants to exploit a certain clause of it that can help them bring normalcy to the situation.
If not, we expect Canelo's lawyers will now enter arbitration as is laid out in our contract.

— Oscar De La Hoya (@OscarDeLaHoya) September 12, 2020
ADVERTISEMENT
Article continues below this ad
Irrespective of where the situation goes, the lawsuit has been a big blot on both DAZN and Golden Boy Promotions. Both the parties will look to settle the matter out of court. This was they can stay away from as much legal hassle as possible.