Oscar De La Hoya Tries to Clap Back at 'Sc*mbag' Dana White – Gets Absolutely Destroyed
Published 09/28/2021, 7:06 AM EDT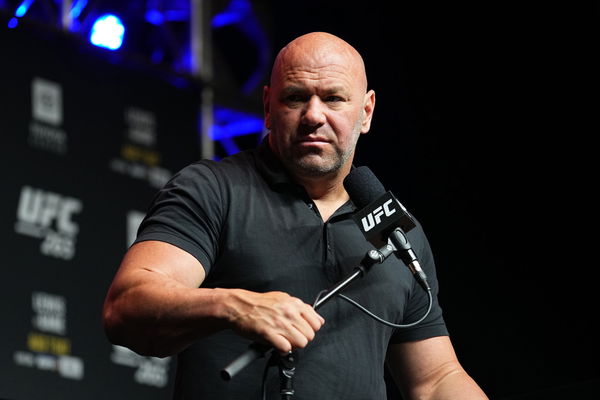 ---
---
Dana White and Oscar De La Hoya are not the best of friends. De La Hoya took to Twitter following the UFC 266 main event, calling out White to pay his fighters more. These tweets ignited their latest back and forth. The trash talk then shifted to Instagram, where De La Hoya called Dana out on his story.
ADVERTISEMENT
Article continues below this ad
He wrote, "That's all you got @danawhite? You're accusing me of FAKING a virus that killed almost 700,000 Americans to avoid a fight?? You pathetic piece of sh*t you've never even laced up the gloves. And you completely ignored my original point I made about UNDERPAYING YOUR FIGHTERS." 
ADVERTISEMENT
Article continues below this ad
The UFC President replied within an hour, saying, "It's no secret you're a liar, drug addict, and all around sc*mbag. It doesn't matter that you "laced up gloves" and there is no doubt you accomplished big things in boxing. But, out of the ring, you are an absolute f**king loser."
"When you were a one-and-done MMA promoter, you lied about what Chuck and Tito would make and you paid everyone sh*t!! Not to mention. You didn't even take the time to learn the names of the fighters on your card. So f*ck off. Leave the fight promoting to me. And do the whole world a favor and fight Vitor Belfort so we can all watch you go to sleep!!!"
Dana White does not hold back from speaking his mind, no matter who he talks about. The UFC President very openly spoke about how he wanted Vitor 'The Phenom' Belfort to knock De La Hoya out.
What's next for Oscar De La Hoya?
ADVERTISEMENT
Article continues below this ad
After a failed comeback fight against Vitor Belfort, De La Hoya is eager to book another fight for his comeback. 'Golden Boy' most recently called out Floyd 'Money' Mayweather, offering him $100 million dollars to fight him in the ring.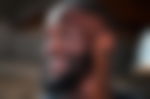 Mayweather, who is currently enjoying retirement, has not replied to the offer yet. However, sources claim Mayweather seems interested in the fight. His team, on the other hand, doesn't think De La Hoya has $100 million to offer.
ADVERTISEMENT
Article continues below this ad
Would you want to watch Mayweather vs De Le Hoya? If it goes down, who do you think will win?
Watch this story: Biggest Cash Grabs of Tyson Fury In and Out of the Boxing Ring