Oscar De La Hoya vs. Georges St-Pierre: Who Would Have Won in a Boxing Match?
Published 05/17/2021, 12:06 AM EDT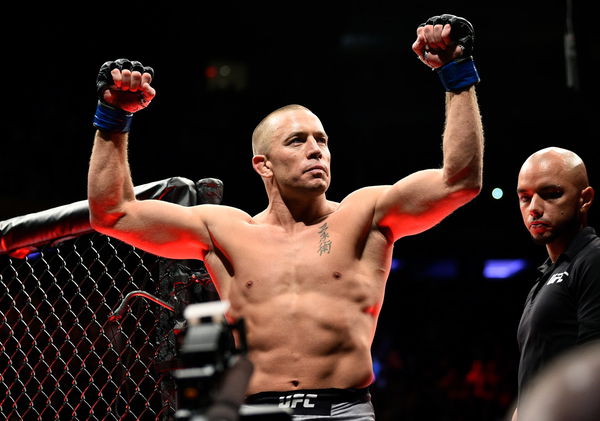 ---
---
Following the recent scenario, Oscar De La Hoya and Georges St-Pierre might not lock horns in an exhibition boxing bout. Per Ryan Kavanaugh of Triller, Dana White hasn't let St-Pierre enter the contractual works for the fight. So, we may not see it happen anytime soon.
ADVERTISEMENT
Article continues below this ad
However, the idea of the matchup has sent several fans into a frenzy, garnering different opinions from the fight word. Both De La Hoya, and Georges St-Pierre, are eminent fighters, having reigned as multi-weight champions in their respective sports. Also, they have been inactive for a while. 'Golden Boy' retired in 2008; 'Rush' retired in 2013 and had a final match in 2017.
ADVERTISEMENT
Article continues below this ad
Hence, they are perfect opponents for an exhibition. However, as it would be a boxing bout, De La Hoya would clearly have some advantages as GSP wouldn't be able to use all his MMA tools in a boxing fight.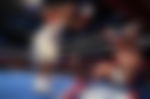 Oscar De La Hoya vs Georges St-Pierre- Preview
GSP (26-2), who is arguably the greatest welterweight fighter in the UFC, avenged both his losses. Adding to that, St-Pierre is a recognized striker and a wrestler. So, one can never rule out the chance of seeing some serious action coming from GSP's fists.
The Canadian fighter, who has been a natural 170-pound fighter all his life, showcased his ability in the middleweight unit by beating Michael Bisping for the title at UFC 217. Hence, he will have a serious size advantage over De La Hoya.
ADVERTISEMENT
Article continues below this ad
39-6 as a four-division champion, De La Hoya has weighed around 147 lbs to 154 lbs in his career. So, it will be a setback to fight someone from the higher-weight class. However, the 'Golden Boy' is an absolute hard-hitter, claiming 30 wins via stoppage in his career. Per his record and the fact that it is a boxing bout, he can still pull off a show, especially against a non-professional boxer.
However, boxing is an unpredictable sport where one punch is all it takes to end proceedings.
ADVERTISEMENT
Article continues below this ad
An exhibition bout will go ahead under safety measures and will seemingly let both the ex-champions showcase their abilities. While it's hard to picture the losing side, it will be an intriguing fight for all the right reasons.