"Pathetic and Pointless": Tyson Fury Blasted for Demanding Special Rules Involving Mike Tyson for Potential Francis Ngannou Fight
Published 01/22/2023, 5:10 AM EST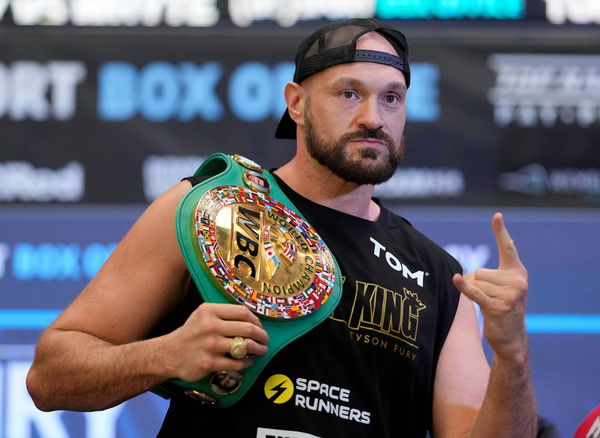 UFC recently saw one of its biggest crowd-pullers, heavyweight champion Francis Ngannou, leave the promotion. And combat sports enthusiasts have since been wondering about the future of Ngannou's combat journey. Meanwhile, 'The Predator' has been efficiently setting up his future prospects by calling out heavyweight superstars, Anthony Joshua and Tyson Fury. While he initially expressed no interest in the fight, it looks like Fury now wishes to give Ngannou a chance. In fact, he even had a few rules for the potential fight.
Fury was recently in an interview with Radio Rahim for 'Seconds Out'. In conversation, he opened up about potentially stepping into the ring with Ngannou. And also issued an open challenge to him. Fury said, "Francis Ngannou, I know you're out of contract with the UFC. Wanna earn some big boy money? Come see the Gypsy King."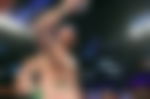 Moreover, he even set a few rules for the fight. Fury mentioned, "Let's do a big, big fight for the baddest MF on the planet. Let's kick it up spicy. In a cage, four-ounce gloves, under Queensberry [boxing rules]."
ADVERTISEMENT
Article continues below this ad
Additionally, he also expressed his desire to have Mike Tyson as the referee for the match.
Fans share their thoughts on Tyson Fury's proposed rules
Boxing fans were not too happy with Fury's series of rules. In fact, a lot of fans took to social media to speak their mind about the same.
No one – and I mean no one – wants to see that.

— Joe Citrone (@Joe_Citrone) January 21, 2023
A fan wasted no time in expressing his disinterest in the fight.
If it's 4 oz gloves ngannou actually has a chance imo

— iAMinvisible (@funnyhunnids) January 21, 2023
Another user felt that Ngannou had a better chance with 4 oz gloves.
I don't think people realise that regardless how hard Ngannou hits, he still won't hit anywhere near has hard a top professional boxer. Pathetic and pointless fight. Any boxer who fights anyone who isn't a fellow pro boxer should have their licence revoked for destroying boxing

— Geordie New Yorker (@NYCmagpie) January 21, 2023
Meanwhile, a user was quick to contradict. The user mentioned that Ngannou would never hit as hard as a professional boxer. Moreover, the fight was also called "pathetic and pointless".
Can't lie fury seen what usyk done to Joshua and he's feeling is unbeaten record could be under threat

— Elliot (@ellMCFC_) January 21, 2023
And there we have it. Tyson doing his normal tricks and setting up a second fight and will use the excuse why the first fell through. Exactly the same with AJ and Chisora. He never wanted to fight USYK

— Jamie Tennant (@JamieTennant3) January 21, 2023
On the other hand, a few fans felt that Fury was trying to avoid fighting Oleksandr Usyk.
ADVERTISEMENT
Article continues below this ad
Why does it look like he is looking for a way out? It doesnt have to be one or the other, he can fight both. Ali fought ALL the best of his generation in their primes and then fought Inoki as a sideshow like Ngannou would be.Go ahead collect your money, but fight the fights.

— bruce (@rentma15504229) January 21, 2023
Similarly, a user also mentioned that Fury was "looking for a way out" of the Usyk fight. Moreover, the user also mentioned that Fury could fight both fighters.
ADVERTISEMENT
Article continues below this ad
WATCH THIS STORY – Boxing News Round-Up (Jan 17, 2023): Mike Tyson Praises Davis, Chris Eubank Jr. Blasts Out Conor Benn, Jake Paul Responds to KSI and More
What are your thoughts on Fury's statements? Let us know in the comments below.
Edited By: Shibu Immanuel