'People Killing You, Mother****s Trying to Rob You': Mike Tyson Recollects Violent Times in Brownsville
Published 08/03/2021, 3:30 PM EDT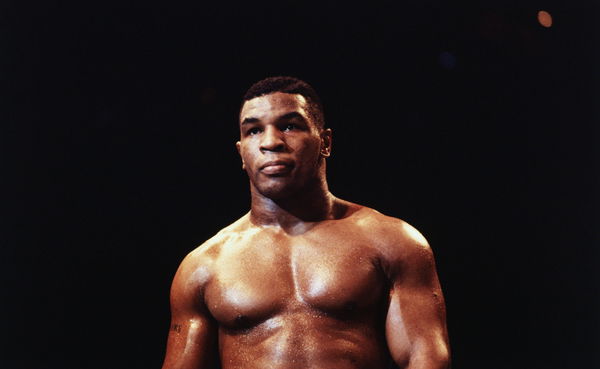 ---
---
A heavyweight kingpin of his time, Mike Tyson was known for his sheer viciousness that had demolished almost all of his opponents in the ring. While a few could crack Tyson's game plan and fighting IQ, none could match his prowess which possibly emerged from his tough times as a child.
ADVERTISEMENT
Article continues below this ad
Apart from poverty, Tyson came across the dirtiest crimes as a teenager in Brownsville. Although the city produced several elite boxers like Tyson, 'Iron' couldn't escape the harsh brutality of the place. In a chat with 2x 168 lbs titlist David Benavidez, Tyson recalled his time in Brownsville and revealed how he grew up amid several traumatic situations.
"It was challenging. You gotta worry about mother f***  f*** you in the a**. People killing the mother f***, robbing, it's all the time. Whatever you can do to a human being, they do it in there," said Mike Tyson.
ADVERTISEMENT
Article continues below this ad
Tyson appeared hesitant to admit to being tough due to his hardships in Brownsville. According to the former heavyweight champion, those incidents and crimes do damage too.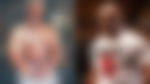 Mike Tyson, in his prime, was called 'The Baddest Man on The Planet'. Other than his top-level boxing skills, the American puncher had bad intentions and almost no love for his rivals. That said, he was notable for shooting all the punches with bad intentions. Not to forget why Mike Tyson has so many highlight-reel KOs. 55-year-old Tyson now is a historian of the sport but the Brownsville aura seems to be chasing him to this day.
Mike Tyson and the Brownsville Trail continues
Although Mike Tyson no longer needs to fight, a sensational return against Roy Jones Jr. has urged him to remain active. Simultaneously, Shannon Briggs has shown interest in facing his Brownsville native. 'Cannon' touted a Brownsville vs Brownsville trend to call out Tyson, which the latter hasn't responded to.
ADVERTISEMENT
Article continues below this ad
Tyson might return in action again. However, Shannon Briggs has already turned attention towards facing MMA elite Rampage Jackson. So, the Brownsville factor may not remain valid anymore. However, the city and its roots in boxing will always remain intact.
ADVERTISEMENT
Article continues below this ad
Which other city can come close to Brownsville regarding hometown heroes?
Watch This Story: Five Insane Facts About Mike Tyson