Phenomenal! How Anthony Joshua Became an Olympic Champion from Nothing
Published 08/06/2020, 1:37 AM EDT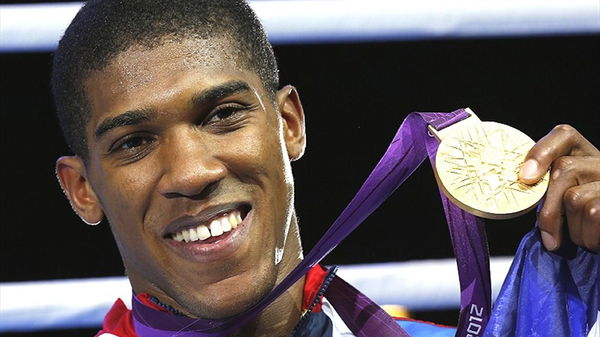 ---
---
Anthony Joshua is arguably one of the biggest names in the Boxing world today. But a decade ago, in 2010, he was mostly unknown. His silver medal in the 2011 World Championships and then the gold medal victory in the 2012 London Olympics introduced him as a champion. This stellar performance from Anthony helped the Britain Boxing team top the podium with 3 gold medals, and one of silver and bronze each.
ADVERTISEMENT
Article continues below this ad
Anthony Joshua's journey has been incredible. If anything at all, winning an Olympic Gold for his country would not have crossed his mind years ago. We will break it down for you, bit-by-bit. How this young man from Watford, UK, made his country's name shine on the world map. Let's get started.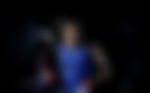 ADVERTISEMENT
Article continues below this ad
Anthony Joshua: The beginning
In 2008, Great Britain stood at a fourth position in the Beijing Olympics medal tally. At that point in time, AJ had not even entered the sport of boxing. He told the Guardian after his win, "I wasn't in a gym. I used to play a lot of football – nothing as dedicated and disciplined as when I got into boxing. I don't know where I was, didn't even watch it."
Just imagine the dedication he must have put in after that. For a teenager to take a sport and reach the top of it in just four years' time. He is gifted, but the hard work he showcased early in his career took him to the back-to-back medal victories.
AJ does not come from a wealthy family. He never had in his early life more than what was a need. His mother, Yeta Odusanya, never seriously considered that her son can become a boxer. He told, "I'm happy I got into boxing but it's never been about money. Money does help. My mum pays bills. I've got bills to pay but, thanks to UK Lottery funding, that's the most money I've seen in a long time. I'm happy with that."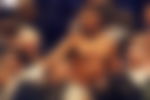 When he began preparing
Anthony Joshua said in an interview with the Olympic Channel, "I'm trying to slip and slide, but I was all over the place like for a hook, I'm spinning around." He remembered how he struggled in the early days with failure, but that motivated him to come back to the gym daily.
Within one year of learning to box, he became one of the best in his area. His first coach recollects old memories of him fighting and says, "He is a nasty piece of work when he is in the ring."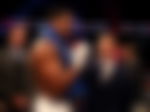 The early controversy for Anthony Joshua
AJ had to strike a balance not just in his footwork, but also in his life. He had to train while also make a living. So once, he was accused of carrying some cannabis. As a penalty, he was removed from the Olympic team and his boxing license taken down. They fortunately still allowed him to continue boxing, and that was his wake up call, even as per his mother.
London Olympics 2012: The Golden Memories
Joshua proudly remembers, "I didn't know about the Olympic boxing when I first laced up the gloves".
AJ entered the last fight in his quest to win an Olympic Gold with brilliant victories left behind. He defeated Erislandy Savon Cotilla of Cuba 17-16 in the pre-quarters. Next up, he beat Zhang Zhilei (China) 15-11 in Quarterfinal. He moved on to a very tough bout against Kazakhstan's Ivan Dychko, which he won 13-11.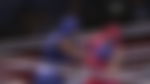 His next competitor was a Goliath in all terms
Roberto Cammarelle from Italy was reigning and defending Olympic Champion when he took on AJ. He was also a two-time world champion and a favorite to win the Gold. Whereas AJ was fighting in his first Olympics.
Joshua had the home advantage. The Brit was getting applause from the very first second into the fight. The most rousing cheer he could have imagined. He almost felt like a gladiator entering the fight for life. 
Round 1: Roberto could convert some sharp combinations against Joshua and kept pushing him towards the corner to trap him. Meanwhile, Joshua was trying to get deeper from the first round. As the commentators suggested, "he was finding deep self-belief". He got stuck in the corner in 1st round last minutes. Although he could manage a few right hands, the round went to his Italian opponent.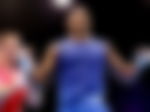 Round 2: Roberto landed a big right hand on Joshua in this round and took an overall three-point lead over him. 
An unorthodox Joshua was on show in this round. He was throwing straight jabs. AJ also hit a couple of illegal punches to the back of Roberto, and the referee had to intervene.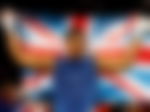 Round 3: Anthony Joshua later revealed his mindset before the decisive round, "Whatever happens from here, I want to walk out with my head held high". Even the commentators were cheering for him at one point.
Here is where it all turned. Going into third, Roberto was feeling the pace and became defensive. A spirited rally from Joshua helped him gain some crucial points. A powerful left-hand success ensured he was ahead of Roberto. Then Joshua pushes Roberto to ring with a quick combination of hooks. 
When the bell rang, AJ lifted his fist in the air to acknowledge the crowd and his corner. He knew he had closed the last round. The final score of 6-5 7-5 5-8 put them on 18 each. The Italian corner thought they had won it, but all they received was disbelief, disappointment, and despair as the referee signaled AJ the new Super Heavyweight category (+91kg) champion.
The decision went to countback wherein the scores of all the five judges were considered and AJ remained the champ. After the win, he told BBC, "That medal represents my journey and the support from my team. It is much more than a gold medal, it is a life experience."
Anthony's mother says about her son's dedication, "He sleeps boxing, he wakes up to boxing, he dreams boxing, he loves boxing, he lives for boxing."
https://youtu.be/6wJh76N558A?t=3
ADVERTISEMENT
Article continues below this ad
What was coming next for the new champion?
His coach said, "Some fighters in their whole lifetime, they never do what he's done. He has been in the amateurs, he's been to the Europeans, the worlds and the Olympics in four years." He achieved much more as he turned pro in the year that followed. AJ had said back in 2012, "My end goal is to become a world champion, an undisputed world champion."
Today, we all know that he is a two-time unified heavyweight champion, having held the WBA, IBF, WBO, and IBO titles since December 2019. He might fight another legend, Tyson Fury, in the coming year to cement his place as the GOAT and he is just 30-YO right now.
ADVERTISEMENT
Article continues below this ad
Sources: Olympic – YouTube 1, Olympic – YouTube 2, The Guardian, BBC