A List of Legendary Trainers That Helped Floyd Mayweather Achieve Unimaginable Success in the Ring
Published 06/01/2021, 12:30 PM EDT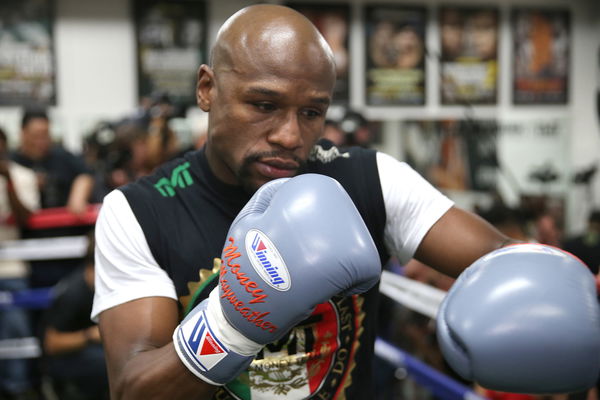 ---
---
Picture-perfect boxing elite Floyd Mayweather is often considered a master of the sport. While several fans doubt his chance in full-contact combat, none can question his punching abilities. The undefeated boxer laced his gloves at an early age and became a professional when he was just 19.
ADVERTISEMENT
Article continues below this ad
Following a dominant run of over two decades that saw him become 50-0 as a boxer, Mayweather was fortunate to have his father and uncle beside him. Akin to the boxing superstar, his father was also a professional, and the family bloodline passed on the genes to Floyd Mayweather Jr.
ADVERTISEMENT
Article continues below this ad
Although 'Money' is retired as a professional boxer, he is still actively participating in exhibition bouts against MMA fighters and Internet celebrities. That said, the 44-year-old veteran holds a prime fighting physique ad can still allure the fans with his boxing skills. Here's a look at the trainers that have shaped him to become the very best.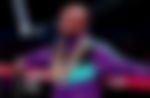 Floyd Mayweather and his father
The Senior has been the guide to Jr's successful boxing ride throughout. Mayweather Sr. taught his son all the skills and was one of his earliest trainers who remained there till 2017 when Mayweather beat Conor McGregor.
Starting from the shoulder rolls to all the defensive tactics, Senior honed his son to become an undefeated five-division world champion. While Mayweather has begun training his own son and several youngsters, his father remains his prime advisor. The father-son duo also had many corner-side moments that continue to thrill the fight fans.
Roger Mayweather
Uncle Roger is another prime figure in 'Money' Mayweather's' success story. The former two-time world champion accompanied his nephew to the gym since childhood. Besides Senior, Roger Mayweather also nurtured Floyd Mayweather's boxing skills and helped him attain all the success inside the ring.
Watch Story | Floyd Mayweather Jr. vs. Logan Paul Undercard Preview
Unfortunately, the veteran passed away at the age of 58 in 2020. It was an unfortunate loss for the entire boxing world, especially Mayweather Jr. The boxer's entire family and several fans mourned with grief as Roger Mayweather became immortal in the history of boxing.
ADVERTISEMENT
Article continues below this ad
Jeff Mayweather and Floyd Mayweather
While it has always been about family first, Jeff Mayweather has always been immense support behind Mayweather's unbeaten journey. The official website of themayweatherexperience doesn't cite him as a trainer to Floyd Mayweather Jr. However, 'Jazzie' has managed the undefeated world champion and has been his boxing guide throughout.
ADVERTISEMENT
Article continues below this ad
Apart from that, Mayweather Promotions has several other trainers in Dewey Cooper, and Eddie Mustafa Muhammad. Moreover, Floyd 'Money' Mayweather, 44, has expressed his desire in becoming a trainer later in his career. So, it would the passing of his skills to the next generation, who would continue to nourish the sport.