'Puerto Rican Mike Tyson' Edgar Berlanga Demolishes Ulises Sierra – Shuts Down Canelo Alvarez Comparisons
Published 12/12/2020, 11:49 PM EST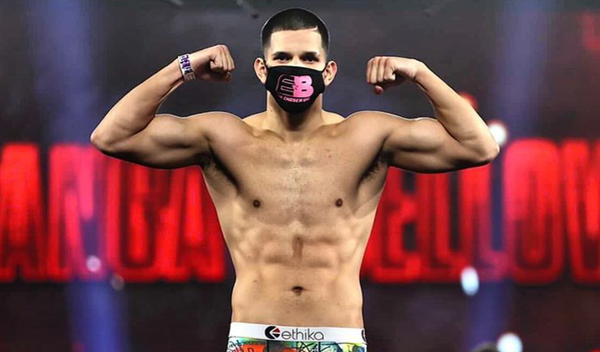 Rising sensation Edgar Berlanga has extended his unbeaten streak to 16-0 with yet another first-round knockout. The 'Chosen One' has now won all his fights in the first round as he absolutely demolished Ulises Sierra. The two were fighting in a super-middleweight clash on the Shakur Stevenson vs Toka Kahn Clary undercard, and Berlanga may have just stolen the show. However, it was his post-fight statements that sent a real warning to the division.
Ulises Sierra had never been knocked out before this fight, and he faced a fighter who never went past the first round in his professional career. So this was a fantastic match-up from the onset. However, the young American showed his prowess and obliterated the veteran fighter. Furthermore, he jumped up on the ring and yelled, "Line 'em up, Line 'em up!" to go with his devastating performance.
ADVERTISEMENT
Article continues below this ad
With the way the superstar's stock is rising, it will not be long before we see him in with the big names of the sport. Despite this, the young fighter is remaining focused on getting more rounds in the ring. He said, "Stepping up the competition. The better competition, the better oppositions we fight. I believe we're going to get those rounds in."
READ: Edgar Berlanga Recalls His Experience With "F******" LeBron James and Floyd Mayweather
ADVERTISEMENT
Article continues below this ad
Edgar Berlanga says he is not Canelo Alvarez
Even with all the hype surrounding him right now,
Berlanga
was quick to shut down any comparisons with Super-middleweight king
Canelo Alvarez
. And in response to the fact that Sierra has been in camp with Canelo, the undefeated champion said,
"Listen. I'm none of those fighters. I'm not Canelo."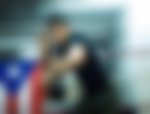 ADVERTISEMENT
Article continues below this ad
Berlanga said, "I'm none of those guys and that's what I told him after the fight. I said, 'You in there with a real dude'. And we got the work done, and we got here."
Clearly the 23-year-old is confident in his abilities; when you can put on performances like that, it is easy to see why. How far do you think Edgar Berlanga can go? What did you make of his display tonight?