Rare Picture of Sylvester Stallone With 'Rocky' Star Sends Fans Into Frenzy
Published 12/28/2022, 4:15 PM EST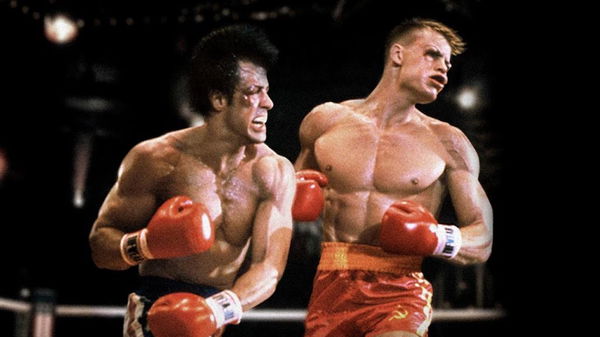 When we talk about boxing-related movies, 'Rocky' comes to our mind instantly. And when we are talking about 'Rocky', we must mention Sylvester Stallone. However, a very old and rare photo of Sylvester Stallone has surfaced online and it got viral. In the viral post, Stallone is seen with Dolph Lundgren, who was the co-star of Stallone in many Rocky franchises, and they were photographed walking on the streets. A Facebook page, Action Actors 80's has shared this picture, and fans were crazy to see the two biggest badass actors of cinema. Let's see what fans have to say about the movie.
Few sports-fiction dramas created as much buzz as the famous 'Rocky' did to the fans. Every actor and character in the franchise is like a family name to the fans.
ADVERTISEMENT
Article continues below this ad
'Rocky' stars go viral with rare picture
Action Actors '80s has posted a new picture of Sylvester Stallone and Dolph Lundgren which made the fans nostalgic. Everyone knows how the famous fictional boxing icon, 'Rocky Balboa' created such a craze among movie fanatics and boxing fans, and it still continues to do so to this day. The movie is a gateway drug for all boxing fans, and even for boxers who might want to pick up some inspiration before their fights.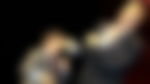 They captioned the post with, "Sylvester Stallone and Dolph Lundgren" with a fire emoji.
Dolph Lundgren first appeared on Rocky 4, as a Soviet boxer, Ivan Drago, who was in the final fight against the famous Rocky Balboa.
The latest post by Action Actors '80s, has revived some fond memories among fans and made them comment, let's see some of those.
Fans went crazy for Sylvester Stallone and Dolph Lundgren
Fans gave mixed reactions to that picture. Most of them commented on their on-screen dynamic, while some people criticized them. Let's have some of them.
A fan named Frankie Wiseman said, "Great actors both are legends"
While another fan named Edger Barrone regarded them as his 'idol' and said, "Great pictures Idol's(Best Tandem of the movie Expendables)".
ADVERTISEMENT
Article continues below this ad
Some fans also criticized them. Deborah Adkins said, "Stallone could not have picked a better person than Dolph to play the Russian boxer"
while a fan named Nezar Rk said in Arabic, "اسود" which is "black" in English.
Watch this story: Michael Jordan reveals the reason behind the Sylvester Stallone character removed from Creed III
ADVERTISEMENT
Article continues below this ad
Whatever the fans say, one thing is very clear 'Rocky Balboa' and 'Ivan Drugo' has made an indelible mark on every fan's mind. The two legendary actors will share screen space in the upcoming movie, 'The Expendables 4'
What is your opinion about this picture, let us know in the comments.