'Real Boxing Isn't Floyd Mayweather Boxing'- Keith Thurman Breaks The Myth Of Being Undefeated
Published 12/17/2020, 9:30 AM EST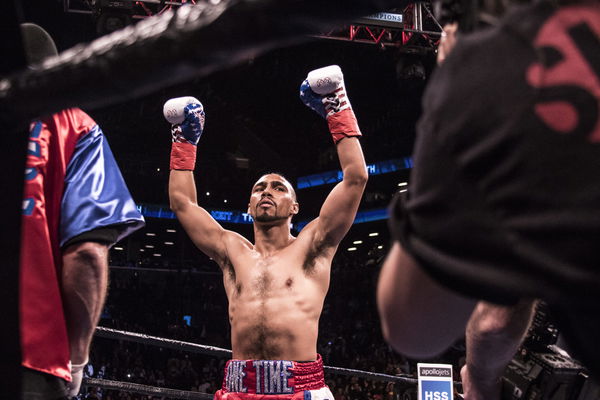 ---
---
Keith Thurman is possibly one of the best Welterweight boxers in the world. However, we last saw him in the ring in July 2019. In that outing, Thurman fell to Philippine boxer and legend Manny Pacquiao. It was a very close split decision loss for the former, but it was the first blemish on his then-undefeated boxing resume.
ADVERTISEMENT
Article continues below this ad
Much is made of fighters losing their undefeated streaks. Thurman also lost a belt that night, which is the true indicator of greatness. Evidently, he wants it back, expressing that the real boxers take their losses and bounce back.. They don't fight to win, but they fight to fight.
ADVERTISEMENT
Article continues below this ad
"Real Boxing isn't Floyd Mayweather boxing. Real boxing isn't being undefeated. It is getting knocked down, getting back up, and fighting like a champion. Real boxing is taking an L and getting the belts right back like champs do. To me, that is real boxing."
Many people have criticized Floyd Mayweather's style of boxing for being too safe. However, it does bring results. Thurman is just drawing a line in the sand and saying that he is a part of the crowd that doesn't appreciate Floyd's fight tactics.
Keith Thurman making a cogent point about undefeated fighters?
ADVERTISEMENT
Article continues below this ad
Not all fighters are undefeated because of a style that goes against 'boxing'. Floyd openly showed how important not losing was to him by having the defensive style he did. However, the reason he is undefeated is because it consistently works. Nonetheless, it is frustrating to watch as a fight fan,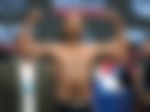 When the best fighter in the world fights like that, people will not happily accept it. All credit to Thurman for wearing his heart on the sleeve inside the ring. That worked for him until he met the incredibly gifted Pacquiao.
ADVERTISEMENT
Article continues below this ad
Thurman has been linked with several top welterweights, including Canelo Alvarez and Errol Spence Jr, who recently fought Danny Garcia.