Relive Logan Paul's Most Brutal Insults to Floyd Mayweather During Their Drama-Filled Press Conference
Published 05/07/2021, 9:15 AM EDT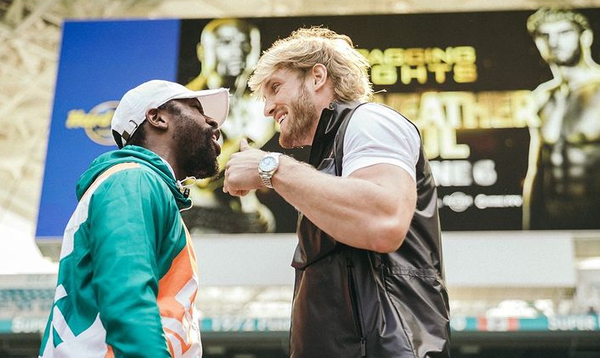 ---
---
Floyd Mayweather and Logan Paul, who are scheduled to fight on June 6, went back and forth in their first face-off. The on-stage segment was no less than a dramatic thriller, as both men with mics spat verbal venom. 'Money' and 'The Maverick' didn't hide away from bringing each other's personal life into the public domain.
ADVERTISEMENT
Article continues below this ad
With a record of 50-0, Floyd Mayweather can boast of his prowess against a celebrity boxer. The same can't be said of 'The Maverick' who has a sparse 0-1 record.
ADVERTISEMENT
Article continues below this ad
Nevertheless, Logan Paul used his humor and trash-talked Floyd Mayweather. Other than boxing, he discussed several matters and seemingly humiliated the five-division world champion. While Mayweather labeled him as a "fake" boxer, 'The Maverick' said, "The only thing that's fake in this stage is Floyd's f***** hairline."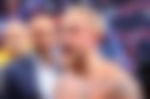 He even took note of Mayweather's age and called him old for the sport. To be precise, Logan Paul said, "You are the king of cats, you are not the boxer anymore. You are retired, you are old. You are a grandpa, your kids have kids."
That's not all. Paul also mocked Mayweather's reading abilities. He fake accused him of reading a teleprompter before hinting the undefeated boxer can't read. Adding to that, Mayweather talked about Logan Paul's controversial Japan incident.
However, Paul lashed back and said, "I know what you did to your wife. Floyd is 50-0? No, he is 51-1, he beat his wife too."
Floyd Mayweather and Jake Paul show
The high-voltage verbal banter continued until Logan Paul's brother Jake Paul intervened. Mayweather appeared to have had enough with the YouTubers and fired back whilst backstage.
ADVERTISEMENT
Article continues below this ad
'The Problem Child' mocked the boxer, snatched his cap, and engaged in a brawl. Though the security and other individuals also reacted fast and took the situation under control, it had already intensified the nearing collision. Consequently, Jake Paul received a ban from the event.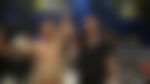 ADVERTISEMENT
Article continues below this ad
The fight will be available live on the PPV Showtime and will be held amid a live audience at the Hard Rock Stadium.
Do you think Logan Paul will have any chance against Floyd Mayweather?