Remembering Prichard Colón – The Boxer Who Got Paralyzed After Getting Hit With Illegal Shots
Published 09/27/2021, 5:04 AM EDT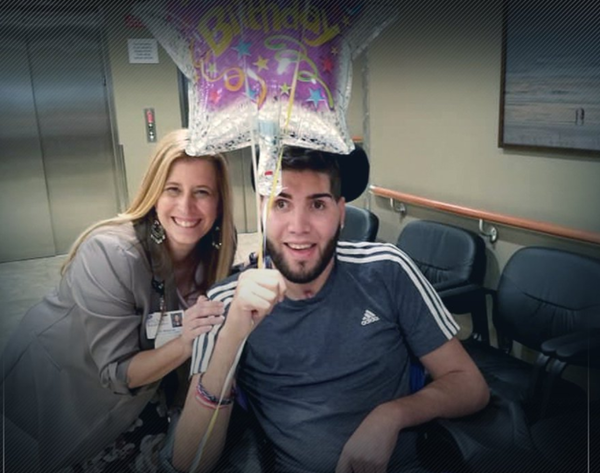 Boxing is a vicious sport, and Prichard Colon came across this fact in the most unfortunate way possible. Once a surging star, Colon had fallen prey to severely cheap antics inside the boxing ring, that ultimately caused him paralysis and life-threatening brain damage. While he could battle enough to survive, Colon's boxing dreams came to an end.
It's been over half a decade since that incident. However, boxing fans haven't moved on from the traumatizing memories from the fight. The outcome of the event raised several eyebrows and evoked the administrators to have a look at their medical and safety guidelines for the boxers.
ADVERTISEMENT
Article continues below this ad
Nevertheless, it was already late for Colon, who had contracted extreme damage by then. Per reports, the former super welterweight pugilist is slowly recovering at the Brooks Rehabilitation in Florida, USA. While stepping through the ropes may never be an option for him, here's a look back to the fight that changed the course of his professional career and life.
Prichard Colon will always be an example of combat sports
Following a successful stint of 16-0 in just two years, Colon came across Terrell Williams at the Eagle Bank Arena in 2015. Being one of the most active boxers in the ride, Colon also had 13 KO victories to tout. But he couldn't come out injury-free against Williams, a fight that became his last inside the ring.
Meanwhile, a lot has to be blamed on the poor management and William's illegal blows to the back of Colon's head. Terrell Williams had displayed cheap-level tactics from the very beginning of the fight. Richard Colon even protested about being hit by bad shots. However, the referee didn't offer a definitve judgment as the fight kept going.
Williams kept on pressing for rabbit punches. As a result, Colon also offered a few vicious blows from his end. But the attacker had put rabbit punches on the base of the skull. They are highly damaging and illegal in a professional combat contest. Hence, Colon couldn't be saved.
A brutal shot in round seven sent Prichard Colon down to the canvas. This time, the referee deducted two-point from Terrell Williams's side. But 'Digget' Colon had already sustained serious damage. He ultimately lost the scrap and he had no energy to restart the fight. But the brutal after-effects took him down to a harsh medical setback.
How is he now?
ADVERTISEMENT
Article continues below this ad
Following a few successful medical procedures, Prichard Colon appears stable now. A TikTok video taken recently displayed the former boxer in a better condition. His mother is a full-time caretaker. But reports suggest Colon will never recover beyond the unresponsive wakefulness state.
ADVERTISEMENT
Article continues below this ad
A portion of his skull has been removed, allowing the brain to heal and expand. That said, the memories of Colon are still fresh for several fans who had watched him in action. The Boxing world still recalls Colon fondly and he will always remain a proud member of the whole combat family.
Watch This Story: 7 Things Anthony Joshua Can't Live Without