REPORTS: Floyd Mayweather Set to Make Boxing Return in 2020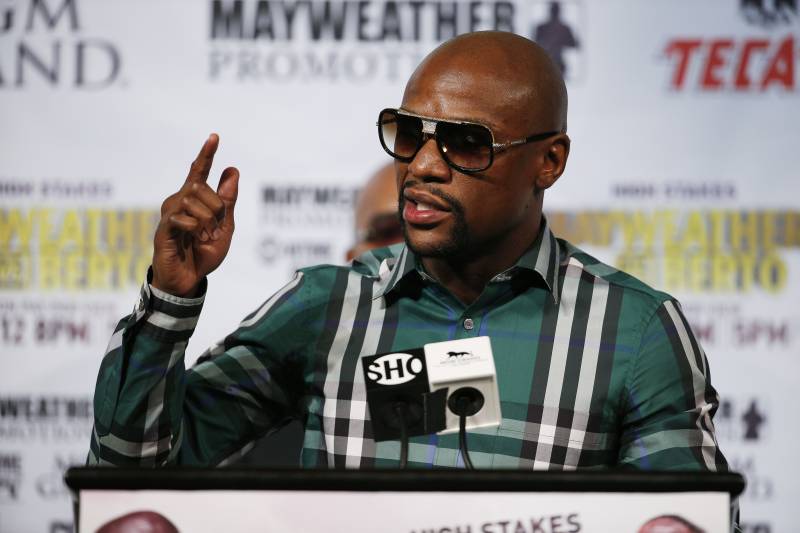 Floyd Mayweather left boxing late in 2015 after going 49-0 with a win over Andre Berto. Two years later, he beat Conor McGregor to claim win number 50. Since then, 'Money' Mayweather continued to train and remained in shape despite being inactive. Now, he too will make a blockbuster return to the ring later this year.
Boxing returns have been the norm for 2020 with Mike Tyson and Roy Jones Jr. also making huge comebacks to the squared circle. The Mayweather reveal came via former NFL player and current talk show host, Pat McAfee.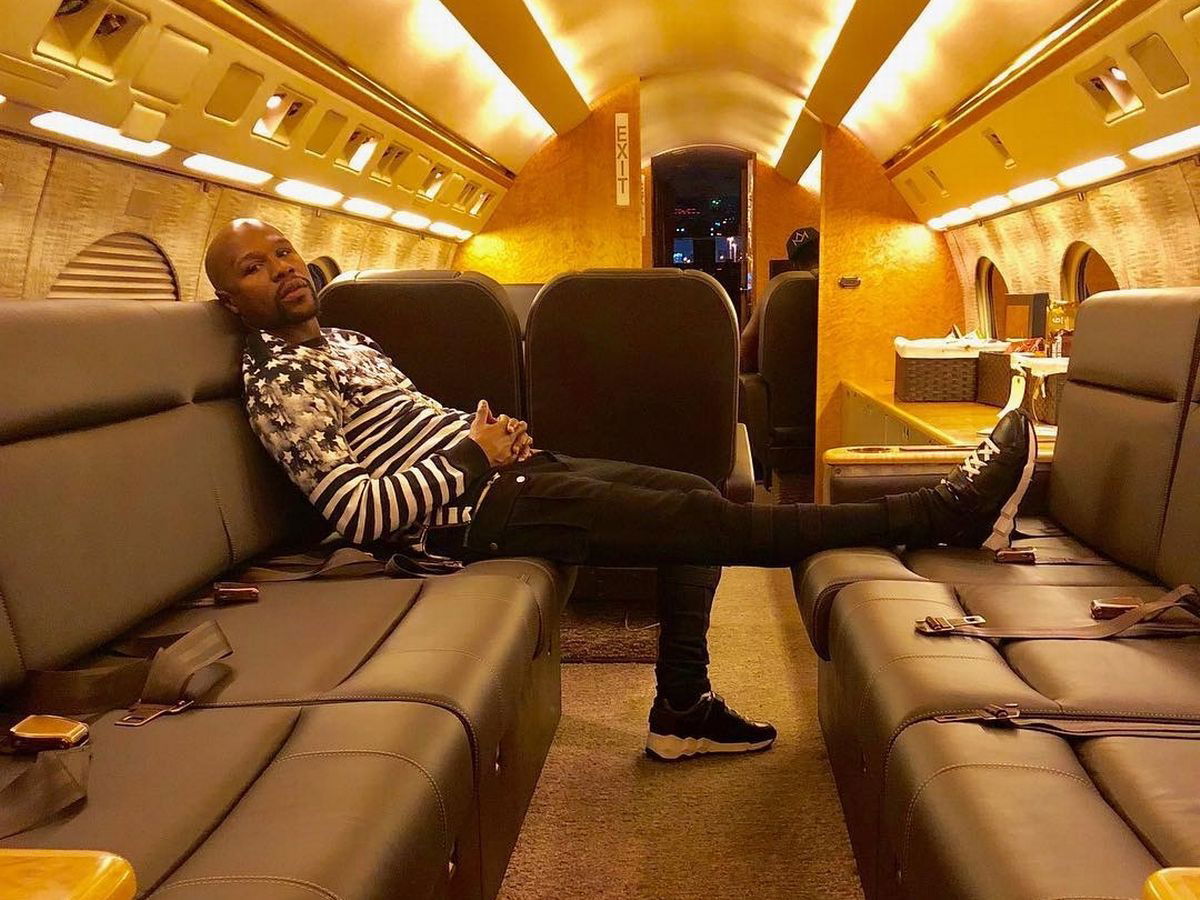 He said, "Well here is some breaking news, Floyd Mayweather has signed a contract to fight Logan Paul in an upcoming exhibition match to take place before the end of 2020 says a source."
This may be the reason Mayweather opted to train and even spar with Gervonta Davis as he aims to ready himself for a match.
Read: "More Than My Coach" – Gervonta Davis Hails Floyd Mayweather
Pat McAfee labels the proposed match as 'classic Floyd Mayweather'
McAfee touched on Mayweather's exhibition fight against Tenshin Nasukawa in December 2018. He said, "This is classic Floyd Mayweather, by the way. This guy Floyd Mayweather signed an exhibition match in Japan for new year's eve and he went in there and just beat up a billionaire's son to death. The guy actually cried in the ring."
The fight against a kickboxer and mixed martial artist gave 'Money' the upper hand. This is because Nasukawa couldn't use his instinctive offensive elements like kicks, as they were contractually prohibited. 
However, Logan Paul may be a different story as his only forays into combat sports have been as a pugilist. Also, he will be the larger man in the ring. He holds a 0-1 record (lost to KSI) and facing one of the greatest names in the sport will provide a major boost to his brand. 
Read: Paulo Costa Believes Logan Paul Can Become a Professional Fighter
'Money' will differ significantly from KSI and Paul will find himself in at the deep end once the bell rings. Mayweather can and will nullify and disadvantage with his cardio and defense, as he has done throughout his career. 
While a Logan Paul win is unlikely, fans will hope to see him muster some offense before Mayweather smothers him.