Retinal Hemorrhage, Broken Orbital Bone, and More: Frank Warren Gives an Update on Daniel Dubois' Nasty Injury
Published 12/03/2020, 8:32 AM EST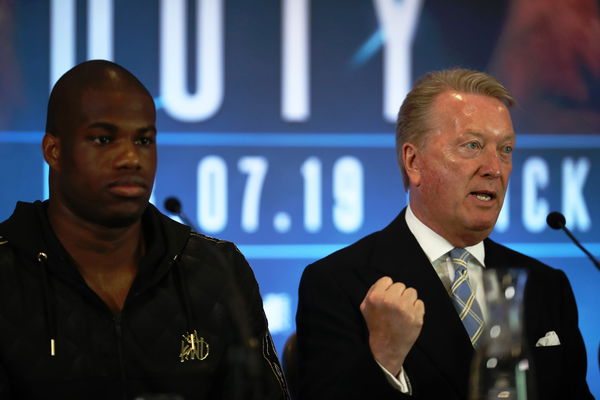 ---
---
Daniel Dubois' promoter, Frank Warren, has finally given an update on the extent of the fighter's injury. Dubois fought Joe Joyce on November 28 and lost the fight via count-out after the 23-year-old didn't get up from taking a knee.
ADVERTISEMENT
Article continues below this ad
The highly rated youngster was on the receiving end of vicious jabs from his opponent throughout the fight, which caused a severe swelling on his left eye. Ultimately, this caused his defeat on the night.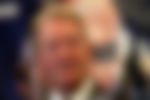 ADVERTISEMENT
Article continues below this ad
Promoter Frank Warren has now given an update on the severity of the gruesome injury. Speaking to SecondsOut on YouTube, the Englishman said, "He's attended 'eyesthetics', which is a… Specializes in eye injury, on three days running now. Because, a lot of the things they can't do now because, his eye's still swollen. It's not like they can do anything till that swelling goes down."
This shows just how bad an injury it was. Warren went on to say they finally have confirmation of the injuries.
He said, "But they've diagnosed and we have that written confirmation today that he has a broken orbital. It's the floor, floor bone of the orbital that's broken. He had a hemorrhage in his retina."
This is bad news for the 'Dynamite'. The severity and the delay in treatment will only increase his time out from the ring.
READ: Frank Warren Makes a Surprising Announcement After Daniel Dubois vs Joe Joyce
Frank Warren says Daniel Dubois could have put his career in jeopardy
Warren went on to provide some shocking news that explains why Dubois did not get up. He said, "had he continued, it may have caused… hopefully not, but it may have caused a detached retina or serious eye damage which would have been the end of his career. So he did exactly the right thing."
Fans of the 'Dynamite' will be pleased to hear that he made the right decision.
ADVERTISEMENT
Article continues below this ad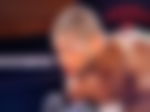 Dubois received a lot of criticism for his decision to stay down, and many called him a quitter. However, with this news, it is clear to see why Dubois had no choice but to stay down.
And considering the implications it may have had if he was to continue, we're sure fans will be glad he chose the difficult, yet right decision. What did you make of Dubois' performance against Joe Joyce?
ADVERTISEMENT
Article continues below this ad