REVEALED: The Truth Behind the Evander Holyfield Steroid Allegations
Published 03/22/2021, 5:00 PM EDT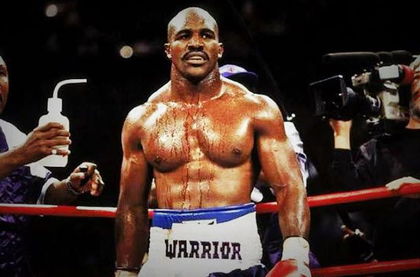 ---
---
All recent reports point towards an exciting trilogy between Evander Holyfield and his arch-nemesis, Mike Tyson. The two have had a fiery history between them, which also included a surprising steroid allegation.
ADVERTISEMENT
Article continues below this ad
So let's revisit those allegations and break them down. Holyfield was always in fantastic shape throughout his career. As a result, the allegations of steroid use always found their way to the fore every time he laced up his gloves. It reached a point where Mike Tyson wouldn't fight him in the rematch without a drug test.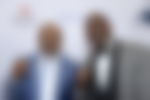 However, these allegations date back to a suspicious coincidence when a steroid lab had a patient named 'Evan Fields' who had purchased steroids. This patient shared the same birthday as Holyfield and also hailed from the same neighborhood.
ADVERTISEMENT
Article continues below this ad
In addition, reporters claimed when they called the patient's number, Holyfield answered. This undoubtedly made it very suspicious, and as a result, the allegations against Holyfield started brewing.
Back then, the testing procedure was not as strict and advanced as it is now. Boxers often found a way to get the products out of their systems before a fight. Therefore, to this day many suspect Holyfield may have used steroids throughout his career.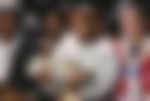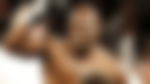 Evander Holyfield never tested positive for a banned substance
The allegations against the former heavyweight champion of the world never really died down. However, Holyfield vehemently denied all accusations and claimed he had never used steroids.
In addition, the former champion did his best to prove that he had not used steroids. The Chairman of the Nevada State Athletic Commission confirmed that Holyfield had never failed a drug test in his career.
Despite this, the allegations endured. The main reason for this was his incredible physique. Holyfield moved up from cruiserweight to heavyweight.
ADVERTISEMENT
Article continues below this ad
However, his muscle definition and shredded body convinced critics that he used some performance-enhancing substances.
Either way, since all his tests showed no sign of steroids, Holyfield never faced a ban or any reprimand from the sport. And thus, these allegations never tainted his legacy.
What do you make of these allegations against Evander Holyfield? Do you think he used steroids?
ADVERTISEMENT
Article continues below this ad