REVEALED: Why Did Tommy Fury Pull Out From the Jake Paul Fight?
Published 12/06/2021, 8:57 AM EST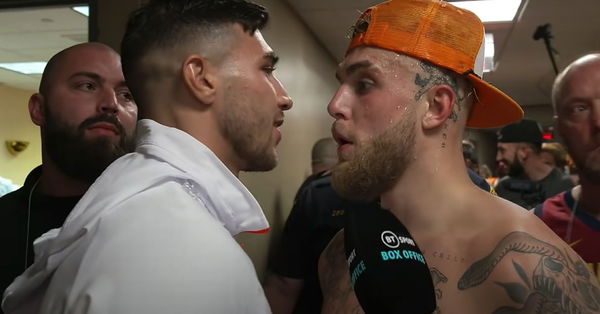 The long-awaited clash between Jake Paul and Tommy Fury took a turn for the worse, two weeks before the actual fight on December 18, 2021. YouTuber 'Keemstar' first broke the news in a social media update stating that the undefeated Englishman had decided to pull out from the fight.
ADVERTISEMENT
Article continues below this ad
YouTuber 'Keemstar' was the first one to break this news; he took to social media to announce this new development in Jake Paul's next challenge.
ADVERTISEMENT
Article continues below this ad
"I got two sources, two sources now telling me that Tommy Fury is dropping out of the fight with Jake Paul," said Daniel Keem.
However, many on social media did not buy this news at first. But later, insider sources confirmed through indirect channels on different websites that the fight was officially canceled.
Hours after Daniel Keem's social media update blew up, both Jake Paul and 'TNT' Fury's team confirmed on social media that the fight had indeed been called off.
Why did Tommy Fury pull out from the Jake Paul fight?
Tommy Fury released an official statement via his promoter Frank Warren's social media channels. He stated that he was gutted with
"I am absolutely heartbroken that I have been forced to withdraw from my fight with Jake Paul due to a bacterial chest infection and broken rib. The beginning of my camp was going so incredibly, and I never expected anything to come in my way from a victory on December 18th.
 

View this post on Instagram

 
"I can't express how disappointed I am and I really do hope that I can get this fight rescheduled in the new year. I want this fight to happen more than anything. I'm now regretfully putting my focus on recovering and a further rescheduled date," stated Tommy Fury.
ADVERTISEMENT
Article continues below this ad
Tommy Fury's official statement made it seem like he is genuinely injured and is regretful about not being able to make it to the big stage on December 18; however, his opponent had different thoughts on his pull-out.
Jake Paul did not believe one part of Fury's excuse and claimed that he 'fumbled' out of the matchup.
ADVERTISEMENT
Article continues below this ad
"When my team woke me up on Friday to tell me Tommy Fumbles was pulling out, I told them I'll fight anyone on December 18th. Troy, Trey, Trevor, Travis,… I don't give a f**k who it is. Tommy's pulling out because of a "medical condition" called vaginitis," said Paul.