Richard Commey Net Worth: How Much Money Did He Make in Boxing?
Published 12/09/2021, 6:00 PM EST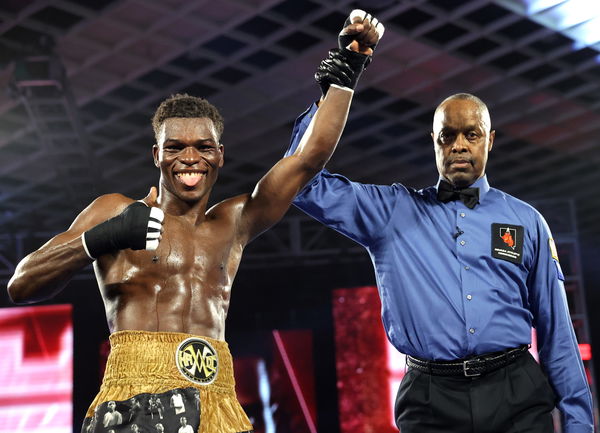 In the sport of boxing, there are just two ways through which fighters can make it to the top. There are fighters who use and capitalize on insider associations, and promoter firepower to climb up the ladder. However, there are some who solely rely on pure talent and their natural ability to make them go unnoticed. And, Richard Commey is exactly that kind of a fighter.
ADVERTISEMENT
Article continues below this ad
34-year-old Richard Commey has fought through adversity and has been able to scale through the fractured contemporary landscape of the sport. He started off selling sourdough dumplings native to the Ga and Fante-inhabited regions of West Africa in the streets of Accra, Ghana; however, now he fights under the bright lights of the MGM Grand as well as Madison Square Garden.
ADVERTISEMENT
Article continues below this ad
Commey has been competing professionally for nearly a decade straight. He has now put his country on the map by fighting some of the biggest names in the lightweight division and also securing a title.
Richard Commey Net Worth
According to Celebsagewiki.com, Richard Commey's net worth lies somewhere between the $1 million – $5 million range.
So, far his biggest known payout has come from his championship clash against Teofimo Lopez in 2019. According to Forbes, Richard Commey earned around$750,000. In the fight before Lopez, Commey beat Ray Beltran for the IBF lightweight title. He earned a $350,000 payday (plus $20,000 of Beltran's purse as a punishment for Beltran being overweight).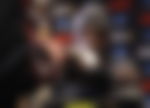 Against Vasyl Lomachenko, he is set to earn around $700,000 in his next bout against the former champion on December 11, 2021.
Richard Commey Boxing Record
Starting off in 2011 against Baba Nsor at Prison's Canteen in Accra, Ghana, Richard Commey has walked over a total of 30 opponents. However, he has not been able to prove himself against two top contenders in 2016 and Teofimo Lopez in 2019.
ADVERTISEMENT
Article continues below this ad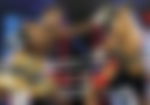 Commey is a knockout artist and is able to balance it with effective in-ring strategies; 27 out of his 30 total wins have come by way of knockout.
After he lost his title shot against Teofimo Lopez in 2019, Richard Commey re-entered the win column with a knockout win over Jackson Marinez in February 2021.
ADVERTISEMENT
Article continues below this ad