Ricky Hatton Ridicules Deontay Wilder's Training – "That Should Be On the Comedy Channel"
Published 09/11/2021, 4:41 PM EDT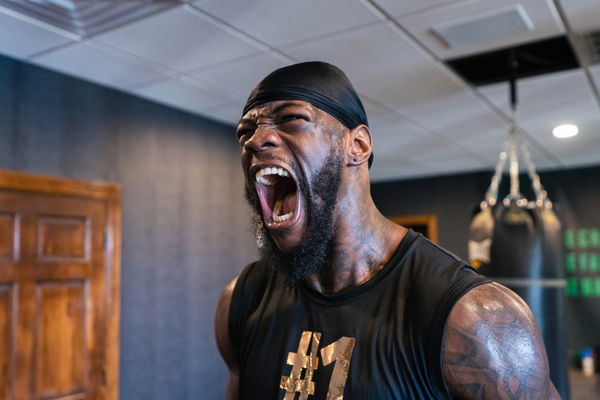 ---
---
Tyson Fury's former cornerman and pro-boxing champion, Ricky Hatton recently shared his thoughts on Deontay Wilder's new training video.
ADVERTISEMENT
Article continues below this ad
He called him a "wind-up" for the Alabama native's latest six and half minute training video. He pointed out that 'The Bronze Bomber' once accused him of putting metal bars in Tyson Fury's gloves during the fight. Hatton added that he took his comments with a "pinch of salt".
Ricky Hatton claimed that he could have uploaded his new training video to lead Tyson Fury into building a false sense of security.
ADVERTISEMENT
Article continues below this ad
He then compared the body shots in his training video to his 8-year-old daughter's ability to throw punches.
"I think he was a wind-up. I take what Deontay says with a pinch of salt. He said I was putting metal bars in Tyson's gloves.
"I don't know if he's trying to lead Tyson into a false sense of security but if my 8-year-old daughter threw body punches like that you know, I'd be upset, never mind the former heavyweight champion of the world. That shouldn't be on BTSport that should be on the comedy channel," said Ricky Hatton.
What can Deontay Wilder do differently this time around?
Any typical Fury-Wilder argument among fans of the sport usually ends with the question – what is Deontay Wilder going to do differently this time around?
The first fight was an absolute delight for boxing purists and fans. Up until the first Fury-Wilder bout, the Alabama native's go-to approach revolved around capitalizing on his exceptional knockout power. That approach proved effective in the initial half of the fight; however, Tyson Fury's excellent defense and movement later defused Wilder's game plan.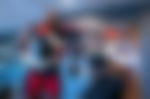 However, there was a clear contrast in the game plans of both fighters in the second bout. While Tyson Fury was more active on his feet and showed exceptional defense, not much had changed for his opponent. Instead, there seemed to be a regression in Wilder's defense and general movement as he was an easier target for Fury.
ADVERTISEMENT
Article continues below this ad
The new training videos show that
Deontay Wilder
is clearly showing more 
activity
 than just aiming for a finish. In the video, he can be seen slipping to the left and landing effective hooks to the body. Fans did not see Wilder work the body enough or at all in the first two fights. However, if he can deliver these shots well enough, Tyson Fury could be in a whole lot of trouble.
How do you think this trilogy fight will play out?
ADVERTISEMENT
Article continues below this ad