Robert Helenius vs Adam Kownacki Stats: Height, Weight, Age, Reach, Net Worth
Published 10/09/2021, 6:00 PM EDT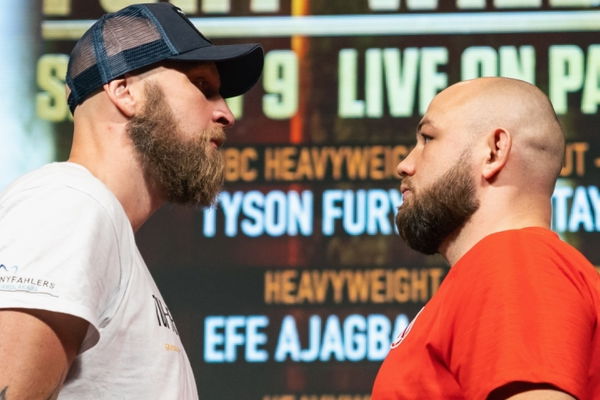 In March 2020, an undefeated Adam Kownacki (20-0-0) faced Robert Helenius (29-3-0) for the vacant WBA Gold World Heavyweight title. Kownacki was on track to fight a top-tier athlete for a title shot; however, Helenius stepped in his way and handed him first career defeat (round 4 TKO).
ADVERTISEMENT
Article continues below this ad
The Polish heavyweight exercised his right to an immediate rematch with Robert Helenius. Now, both fighters are all set to clash on the undercard of the mega trilogy fight between Deontay Wilder and Tyson Fury.
ADVERTISEMENT
Article continues below this ad
The main card consists of four extremely competitive heavyweight fights, including the final Wilder vs Fury mega bout.
Tyson Fury vs. Deontay Wilder, 12 rounds, heavyweight
Efe Ajagba vs. Frank Sanchez, 10 rounds, heavyweight
Robert Helenius vs. Adam Kownacki, 12 rounds, heavyweight
Jared Anderson vs. Vladimir Tereshkin, 8 rounds, heavyweight
Robert Helenius vs Adam Kownacki: Stats, Net Worth and Prediction
Here's a detailed comparison of Robert Helenius vs Adam Kownacki in terms of age, weight, height, reach, and even net worth. This piece also includes a final prediction for this rematch between the two.
Age, Record, Weight, Height, and Reach
Robert Helenius is 37-years-old. He kicked off his amateur boxing carer way back in 1998 and has fought a total of 143 times, won 106, and lost 35.
Helenius then turned pro in 2008; since then, he has fought 33 times and has lost just 3 fights.
'The Nordic Nightmare' will step into the ring with a 79-inch reach and 6 feet 6.5 inches in height. He weighed in at 246 lbs.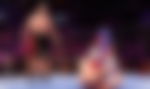 On the other hand, 32-year-old Adam Kownacki does not have an amateur career anywhere close to that of his opponent. He fought thrice as an amateur from 2006-2007, won once, and lost the other two.
The Polish heavyweight then switched to pro-boxing in 2009, has fought 21 times since then, and has only lost to Helenius so far.
Kownacki weighed in heavier than Helenius at 258 lbs. He is shorter (6'3″) and has a shorter arm reach (76 inches) as well in comparison to his opponent.
Net Worth: Helenius vs Kownacki
While Adam Kownacki's net worth cannot be pinned down to a fixed figure, Celebsagewiki.com suggests his net worth in 2021 ranges between $1 million and $5 million.
On the other hand, Robert Helenius' 2021 net worth reportedly stands at $5 million according to Idolnetworth.com.
Robert Helenius vs Adam Kownacki: Final Prediction
Being the bigger and taller opponent with a longer reach, Robert Helenius surprised Adam Kownacki in the first fight by turning things around in round 4.
This fight will likely end up being decided by power and chins once again. If Kownacki fails to make necessary adjustments, he would indubitably find himself at the losing end once again.
ADVERTISEMENT
Article continues below this ad
While a heavyweight clash of this caliber and with so much at stake for both fighters, this fight could come very close. The last fight showed that Kownacki has a weak chin and got stunned multiple times in round 4.
Judging by their last encounter, Robert Helenius could win once again by an early KO/ TKO. However, this fight still could either way if the Polish heavyweight shows more agility in his approach.
ADVERTISEMENT
Article continues below this ad