Roman Gonzalez Expects Huge Event Against Juan Francisco Estrada – 'Both Countries Are Going to Be Paralyzed on Saturday'
Published 03/12/2021, 11:09 PM EST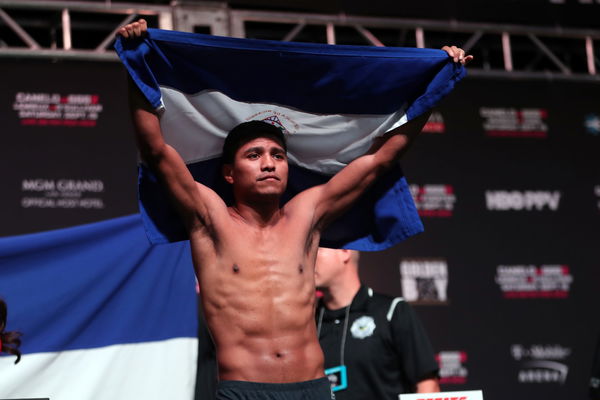 ---
---
Four-weight world champion, Roman Gonzalez, has revealed his expectations for the blockbuster fight on Saturday. The WBA super-flyweight champion says both Nicaragua and Mexico will come to a pause when he fights Juan Francisco Estrada.
ADVERTISEMENT
Article continues below this ad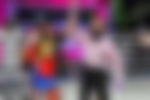 The two champions will meet in a highly anticipated unification bout on March 13. In addition to fireworks in the ring, 'Chocolatito' expects a lot of excitement out of the ring in both fighters' home countries.
ADVERTISEMENT
Article continues below this ad
The 50-2 champion gave his views at the pre-fight press conference. He said, "I think the both countries are going to be paralyzed on Saturday watching these fights and hopefully we can give a good fight, we can go back home to our families, and may the best man win." [via Translator]
This comment showed that Gonzalez knows the magnitude of this fight for the fans. In addition, the champion knows it will be a close fight and therefore he refrained from predicting a knockout win. Thus, it promises to be a fantastic event for all involved.
READ: Juan Francisco Estrada: A Look at the Boxing Record of 'El Gallo'

Why will Roman Gonzalez vs. Juan Francisco Estrada be an exciting fight?
The meeting of the two champions has promised to be an exciting bout. However, what makes the fight between 'Chocolatito' and 'El Gallo' such an intriguing prospect? There are several aspects to this.
Firstly, this the second time the two champions are meeting each other in the ring. They first met in 2012 when 'Chocolatito' got the better of 'El Gallo' after 12-rounds of intense boxing. Therefore, fans should expect more of the same this time around.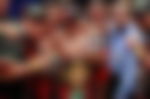 In addition, both are champions, with Gonzalez holding the WBA title and Estrada holding the WBC title. Therefore, the prospect of 'Champion vs. Champion' makes it an immediate blockbuster. Both fighters have a lot to lose.
ADVERTISEMENT
Article continues below this ad
And finally, the home countries of both fighters play an important part in the hype surrounding this fight. Both Mexico and Nicaragua are crazy about boxing. In addition, 'Chocolatito' is adored in Nicaragua, and Estrada is a superstar in Mexico. Therefore, the passionate fans only add to the excitement surrounding this unification boxing match.
What do you make of these comments from Roman Gonzalez? Do you think this will be an early contender for the fight of the year?
ADVERTISEMENT
Article continues below this ad
READ: Roman 'Chocolatito' Gonzalez's Record: Just How Good Is He?