Mike Tyson is set to make his highly anticipated return to boxing on the 12th of September against Roy Jones Jr. Ahead of his return Mike spoke extensively on his mindset coming into the fight despite being 54 years old.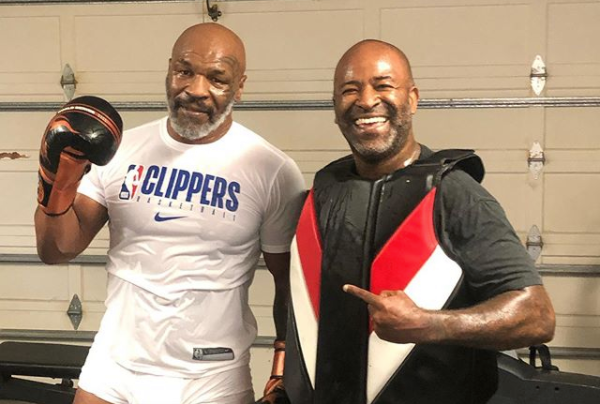 READ :"I'm Doing It For Someone Else"- Mike Tyson Opens Up on Comeback Reasons
Mike Tyson believes he's the greatest of all time
"My mentality is just what it's always been, how do I say this? I'm an annihilator… Man for man I don't think nobody can match me… I'm the greatest fighter since the conception of God, how could I not take this opportunity up? Said, Mike Tyson
Tyson left the sport in 2005 after a shocking loss to Kevin McBride. Mike retired after that fight and has witnessed a tumultuous career since.
Filled with financial and legal problems, "Iron" Mike lost it all. However, he's made a stunning return ever since.
Mike is currently the owner of a major company and also hosts a popular youtube podcast. Also, Tyson has made several guest appearances on various shows such as AEW.
Mike has posted several videos on social media and is n phenomenal shape. Mike revealed he lost 6 stone to prepare for the fight.
Also, Tyson announced that his entire fight purse will be generated to charity. The event is set to generate millions for both fighters, however, Tyson feels his money should be used to help those in need.
The fight between the legends is set for 8 rounds. The fighters will wear larger gloves and no head guards. Roy Jones Jr last fought in 2018, where he secured the WBU cruiserweight championship.
The fight has come under a lot of scrutiny as both fighters are above the age of 50. However, Mike insists he still has what it takes and is eager to return to boxing with a massive win.
What are your predictions for the fight? let us know in the comments below!.
ALSO READ :"He Can Eat You With His Hands" – Roy Jones Jr. Comments on Anthony Joshua